You are using an outdated browser. Please upgrade your browser to improve your experience and security.
#47242

Listing Number

$1,666,891

Listing Price

$49,851

Monthly Revenue

$49,026

Monthly Net Profit

12 Months

Pricing Period

34x

Multiple
Listing Summary
This listing is for a 2-site package affiliate and Amazon Associates business created in January 2017 in the survival & security niche. The two WordPress sites feature articles and product reviews for various survival and tactical gear. The business has seen steady growth with almost no seasonality, the main site has an even spread of traffic among the top three pages, and requires minimal effort from the Seller to maintain.
The primary source of revenue generated for the main website stems from affiliate offers (80%) and Amazon Associates (20%). The top three traffic channels include organic search (96%) direct (3%) referral (1%) with the top countries in terms of traffic coming from the US (94%) CAN (2%) and the UK (1%) marketplaces respectively.
The second site earns primarily through Amazon Associates and an affiliate program but only accounts for a small percentage of the total business earnings. It started in earning July 2019 and the full earnings breakdown for each site can be seen in the profit and loss statement available to unlockers of this listing. The site has been included in the listing as it contains content for similar topics. More information can be provided to active unlockers. Please note, the second site was added to this listing after the seller interview was recorded.
The Sellers currently utilize the help of an outsourced writer and editor to produce new content for the business on a regular basis. The help of outsourced VAs located in the Philippines help with formatting, publishing, and managing the assets social media profiles. The only outsourced VA that will be continuing with the business will be the writer if the Buyer would like to keep them on board.
The business has affiliate offers promoted within the content of the blog from networks including Amazon, Share-a-sale, impact radius, cj.com, eBay, and a few others. The included email list (1,202 subscribers) is not currently being monetized, and the Sellers have not spent much time building the site's backlink profile. This offers a growth opportunity for the Buyer to consider, and more information will be provided to active depositors.
*Affiliate accounts will not be included in the sale but all affiliate accounts can be signed up for by the new owner without any issues.
Business Created
January, 2017 - (3 years 8 months old)
Assets Included in the Sale
Included in the sale of this business are:
Two domains and all site content/files
Email list (1,202 subscribers)
Social media accounts (Facebook, Twitter)
Push notification subscribers (18,808 on one signal)
SOPs and Planned Content
Affiliate relationships
Writer relationship
Seller Interview Video
A Useful Insight Into the Business
Earnings
Last Month
6 Months
12 Months
All time
Traffic
Last Month
6 Months
12 Months
All time
Analytical Data
Provided by ahrefs
Opportunities
Targeting new keywords with content
Building the backlink profile
Growing and monetizing the email list
Adding additional monetizations
Risks
Google algorithmic changes could cause traffic to fluctuate.
The main affiliate offers being changed, removed, or updated could affect commissions.
Work & Skills Required
The Seller currently spends around 3 hours per week:
Researching new content topics
Managing outsourced writer, editor, and VAs
Updating plugins when required
Social Media Channels
Seller Support Includes
The Seller is willing to provide 30 days of email support and two Skype calls to ensure a smooth transition.
Reason for Sale
The Sellers would like to focus on other business opportunities.
Other Information
Work Required Per Week: 3 Hours
Private Blog Network (PBN): No
Domain Type: .com
Platform: WordPress
Buyer Profiles
Flipper Fred
Ideal for buying and then selling on quickly after growing the business.
Lifestyle Larry
Excellent for those looking to live a lifestyle of ones choice.
Portfolio Paul
Great for someone looking to diversify their portfolio.
Strategic Sally
Favorable for supporting an already existing business in a similar niche.
Frequently Asked Questions
Answered by the Seller
Recommended Businesses
Based on similar listing criteria
Affiliate,Amazon Associates
Affiliate,Amazon Associates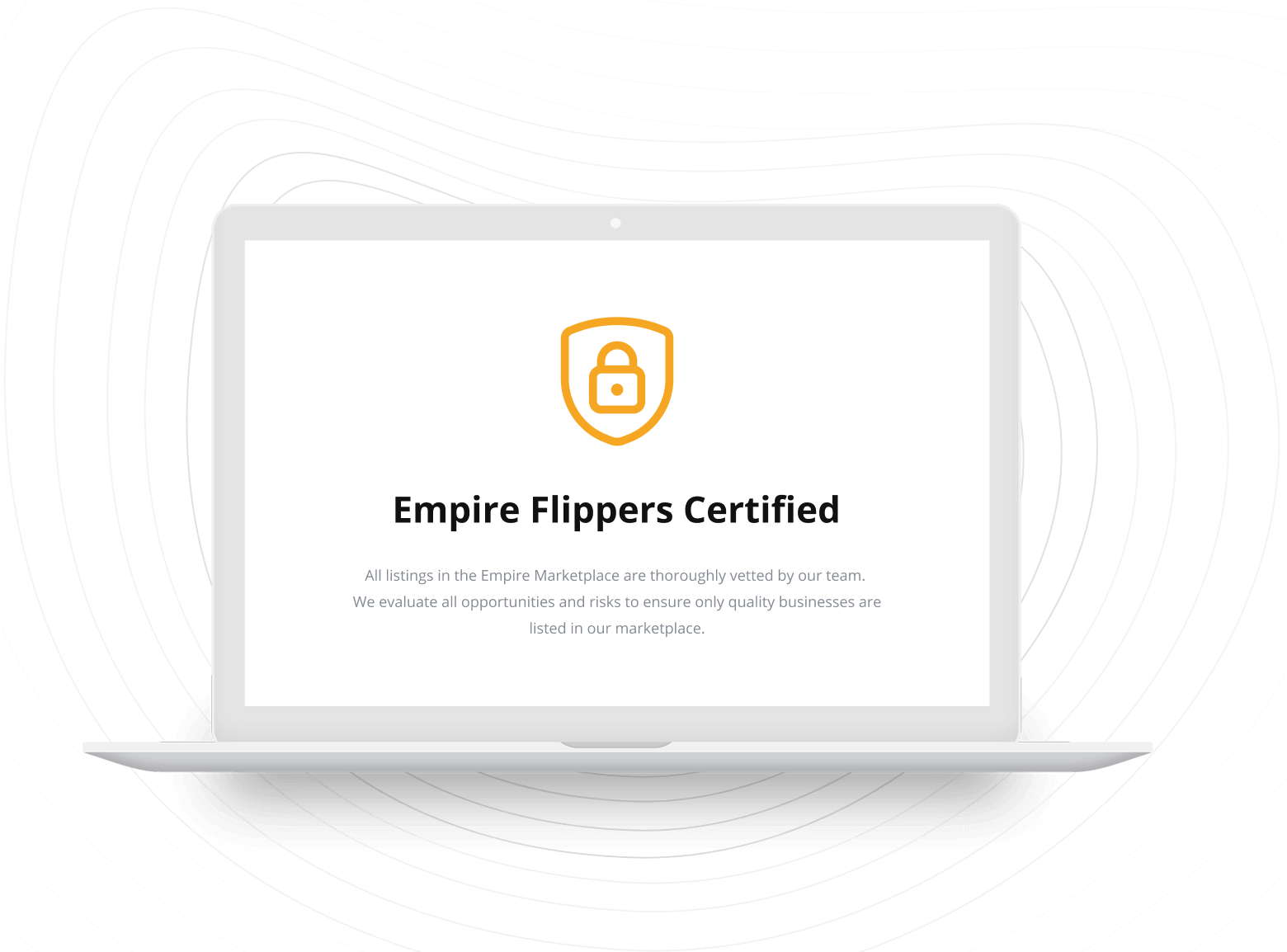 Want to Know When New
Businesses Are For Sale?
Sign up below to get notifications when new listings are available on the Empire Marketplace