You are using an outdated browser. Please upgrade your browser to improve your experience and security.
#48250

Listing Number

$196,648

Listing Price

$8,177

Monthly Revenue

$6,145

Monthly Net Profit

12 Months

Pricing Period

32x

Multiple
Listing Summary
This listing is for an affiliate and display advertising business created in October 2017 in the information niche. There is an Android web-app included in the sale that has 100,000+ downloads and 16,000+ active installs. The business has experienced year-on-year growth in traffic and earnings and overall requires minimal work from the Seller to maintain.
The top traffic channels for the website are paid ads (~54%), organic (~29%), and direct (~13%). The traffic comes mainly from the following three countries: IN (~16%), US (~8%), and MY (~7%). The website, which has a DR of 33, and app were created by a freelance developer and the PHP code is included in the sale. The Seller has used PBNs in the past.
There is opportunity for the buyer to implement off-page SEO to increase the site ranking. The business is monetized through AdSense (10%) and affiliate (90%). As of now, the Android app is unmonetized serving as an opportunity for the buyer to add another revenue stream to the business.
The Seller owns domains that have backlinks to the main site that is included in this sale. These backlinks are not included in the sale but will be available for one year after purchase. Further information can be provided to active buyers.
**Learn more about this listing by scrolling down to the FAQ section**
Business Created
October, 2017 - (3 years 0 months old)
Assets Included in the Sale
Included in the sale of this business are:
Domain including all site content and files
2 additional domains (domains only)
Android app
PHP codebase for both the web app and Android app
Facebook account
SOPs
Backlinks from other sites the Seller owns
* You must currently have an approved Adsense account before purchasing this business to assure a successful migration of the business.
Earnings
Last Month
6 Months
12 Months
All time
Traffic
Last Month
6 Months
12 Months
All time
Analytical Data
Provided by ahrefs
Opportunities
Link building for off-page SEO
Targeting new keywords with content
Expanding content to other related topics within the niche
Monetizing the app
Risks
Google algorithmic changes could cause traffic to fluctuate.
The main affiliate offers being changed, removed, or updated could affect commissions.
Work & Skills Required
The Seller currently spends around 3 hours per week:
Checking analytics
Link building for SEO
Updating content
Checking site earnings
Social Media Channels
Seller Support Includes
The Seller is willing to offer 30 days email support to ensure a smooth transition of this business to the buyer.
Reason for Sale
The Seller does not have the capital to scale this business.
Other Information
Work Required Per Week: 3 Hours
Private Blog Network (PBN): Yes
Domain Type: .io
Platform: Other
Buyer Profiles
Lifestyle Larry
Excellent for those looking to live a lifestyle of ones choice.
Strategic Sally
Favorable for supporting an already existing business in a similar niche.
Frequently Asked Questions
Answered by the Seller
Recommended Businesses
Based on similar listing criteria
Affiliate,Amazon Associates
Affiliate,Amazon Associates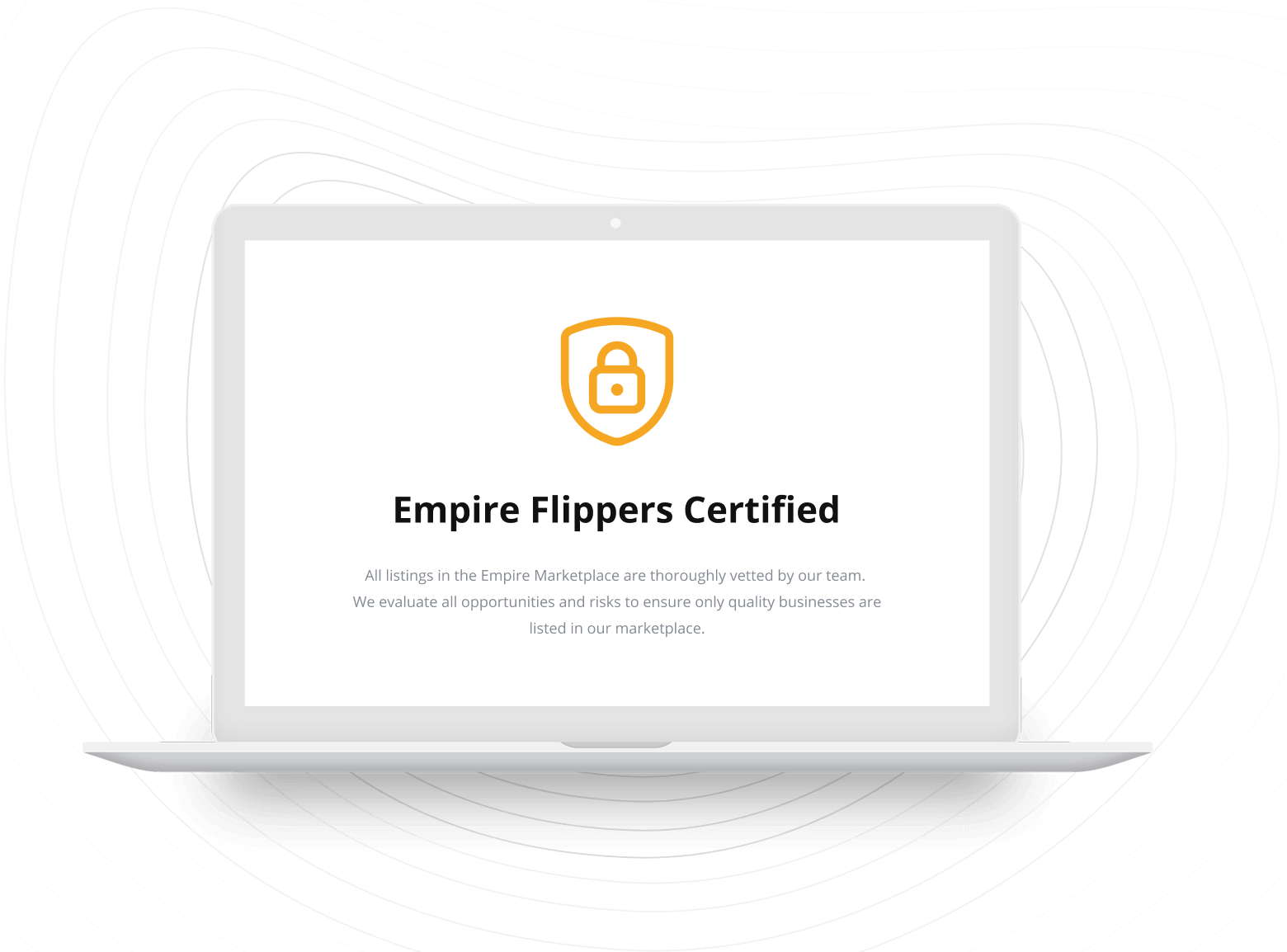 Want to Know When New
Businesses Are For Sale?
Sign up below to get notifications when new listings are available on the Empire Marketplace