You are using an outdated browser. Please upgrade your browser to improve your experience and security.
#47834

Listing Number

$1,063,297

Listing Price

$30,035

Monthly Revenue

$21,266

Monthly Net Profit

12 Months

Pricing Period

50x

Multiple
Listing Summary
This listing is for an eCommerce business created in April 2000 in the entertainment niche. The custom-built site is a resource for people looking to download a certain type of file. It has shown consistent growth, particularly over the past few months. The business is well established at 20 years old and has built up a large database of active customers making it difficult for competitors to enter the market.
The main traffic sources are organic (60%), direct (20%), and referral (14%). The top three countries responsible for the traffic are the US (27%), UK (11%), and AU (6.6%).
The site earns its revenue from thousands of files, there is not one product accountable for the majority of sales. Due to this being a software-based business there is no need to handle inventory, which provides higher margins per sale.
There is a team of producers that are based worldwide, with some being paid on a per-job basis while others are paid from royalties. They are not aware of the sale but the Seller expects them to continue with the Buyer. The database and IT management have been previously outsourced to another company when outside of the Sellers capabilities. They have been working together for 15 years so they would be more than willing to help a Buyer.
The business has built up a small social media following with over a million total YouTube views and a few thousand Facebook followers. It has also built up an extensive email list of 50,000 that has not been monetized. This represents an opportunity for the Buyer.
*If the business is purchased outside Australia, the new owners must license through the relevant licensing agencies in their territory in order to sell the files. This will not be an issue as is standard practice. The Seller will assist in directing the new owners to contact the licensing agency as much as reasonably possible. If the business is purchased by an Australian company or individual(s), the Seller will transfer its existing license to the new owner. More information can be given to active unlockers of this listing.
*More details under FAQ section.
Business Created
April, 2000 - (20 years 6 months old)
Assets Included in the Sale
Included in the sale of this business are:
Primary domain and all site contents/files (.au)
Secondary domain and all site contents/files (.com)
6 additional domains
Email list (over 50,000 active subscribers stored in a database that have made a purchase)
Library of files
Trademark
Social media accounts (Twitter, Facebook, YouTube)
SOPs
Supplier contracts/relationships
Contractor agreements
Seller Interview Video
A Useful Insight Into the Business
Earnings
Last Month
6 Months
12 Months
All time
Traffic
Last Month
6 Months
12 Months
All time
Analytical Data
Provided by ahrefs
Opportunities
Monetize the email list
Grow the social media following
Produce more content
Risks
Google algorithmic changes could cause traffic to fluctuate
A cost of goods (COGS) increase from a supplier can detract from profit margin
Work & Skills Required
The Seller currently spends around 20 hours per week:
Overseeing business operations
Customer care
Database and IT management
Some video and audio editing
Social Media Channels
Seller Support Includes
The Seller would make themselves available to a new owner for 4 consecutive business weeks (Mon-Fri, 9am-5pm) immediately after handover to assist the new owners as required with no limits on phone calls or emails during this period. They would return calls and emails at the earliest convenience if not available at the time sent. They would also be available after this period for an hourly rate.
Reason for Sale
The Seller would like to put the money earned from a sale towards retirement.
Other Information
Work Required Per Week: 20 Hours
Private Blog Network (PBN): No
Domain Type: .au
Platform: Other
Buyer Profiles
Flipper Fred
Ideal for buying and then selling on quickly after growing the business.
Portfolio Paul
Great for someone looking to diversify their portfolio.
Strategic Sally
Favorable for supporting an already existing business in a similar niche.
Frequently Asked Questions
Answered by the Seller
Recommended Businesses
Based on similar listing criteria
Amazon FBA
Sports,Outdoors,Health & Fitness
Amazon FBA
Sports,Outdoors,Health & Fitness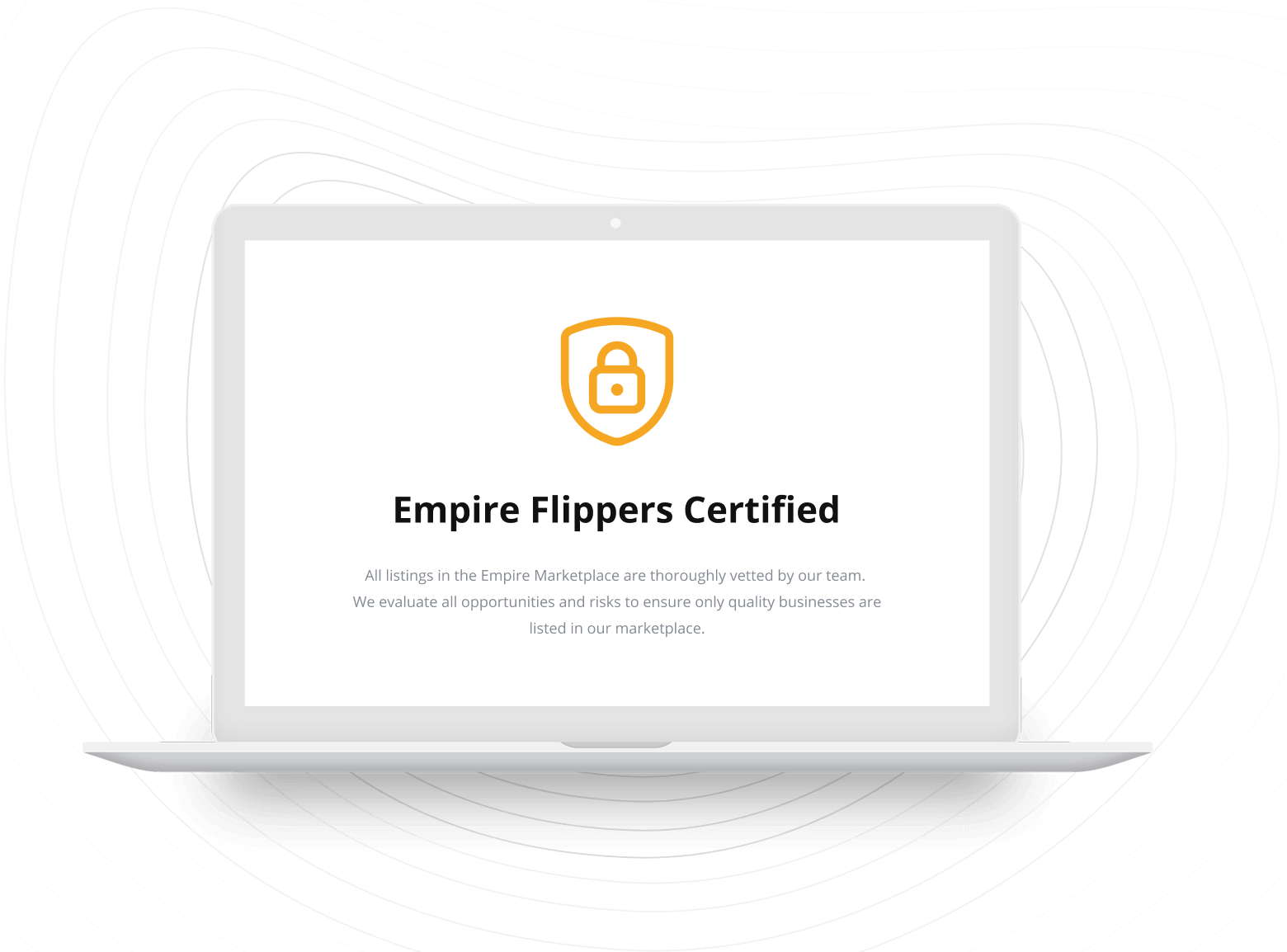 Want to Know When New
Businesses Are For Sale?
Sign up below to get notifications when new listings are available on the Empire Marketplace