You are using an outdated browser. Please upgrade your browser to improve your experience and security.
#47473

Listing Number

$170,375

Listing Price

$6,184

Monthly Revenue

$5,875

Monthly Net Profit

11 Months

Pricing Period

29x

Multiple
Listing Summary
This listing is for an advertising and digital product business created in September 2017 in the health & fitness niche. The WordPress site features meal plans, info products, and sponsored reviews of apps within a unique diet type. The business features plenty of content that can be repurposed and grow the asset with a majority of the content split between the Seller and outsourced writers. This business currently requires minimal effort from the Seller to maintain.
The primary source of revenue to the business stems from advertising (61%) from sponsored reviews of popular diet apps within the niche and digital products (39%) that the Seller has created for multiple options in terms of the diet style itself.
The top traffic sources to the business stem from organic search (91%) direct (4%) and Pinterest (1%) with the top countries in terms of traffic including the US (52%) the UK (5.8%) and India (5.5%) marketplaces respectively.
The Seller is currently using a project manager to help delegate the operations of an outsourced VA, manage content and the social media accounts, and is willing to consider staying on with the Buyer if they would like.
The business has a large email list (6,188 subscribers) that currently has over 30 email automations in place depending on the traffics current lifecycle. Sponsored content is also monetized within this email list offering a chance for these sources to promote their content on the assets newsletter for a set fee. A drip account is included with the sale which includes 253 subscribers and is used to track active and recent customers to target relevant up-sells and promotions.
This asset includes social media accounts for Facebook, Instagram, Twitter, Pinterest, Youtube, and a podcast which is published on the libsyn platform. Currently, Pinterest is the largest contributor to the business in terms of traffic numbers from the asset's social media accounts. An additional domain is included with the sale which redirects to the primary domain and no link building has been performed on the business offering a growth opportunity for the Buyer to consider. More information will be provided to active buyers.
*70% of the site's traffic goes to the top 3 pages.
Business Created
September, 2017 - (3 years 1 months old)
Assets Included in the Sale
Included in the sale of this business are:
Primary domain and all site content/files
Additional domain and all site content/files
Email list (6,188 subscribers)
Drip account (253 subscribers)
Social media accounts (Facebook, Twitter, Instagram, Pinterest, Youtube, podcast)
OneSignal Push notifications database - 5.1k active subscribers.
Seller Interview Video
A Useful Insight Into the Business
Earnings
Last Month
6 Months
12 Months
All time
Traffic
Last Month
6 Months
12 Months
All time
Analytical Data
Provided by ahrefs
Opportunities
Performing conversion rate optimization (CRO)
Expanding into other marketplaces
Adding additional monetizations such as affiliate offers
Building the backlink profile
Targeting new keywords with content
Risks
Fluctuations in rankings can impact traffic to the business.
Advertiser changes can affect the earnings per click (EPC) in your account.
Work & Skills Required
The Seller currently spends around 7 hours per week:
Publishing new content (1-3 new posts per month)
Replying to customer messages and emails
Managing an outsourced VA
Updating the Wordpress site when required
Social Media Channels
Seller Support Includes
The Seller is willing to provide 45 days of email support and four Skype calls to ensure a smooth transition.
Reason for Sale
The Seller is expecting a child soon and would like to focus their time on this new addition to their family.
Other Information
Work Required Per Week: 7 Hours
Private Blog Network (PBN): No
Domain Type: .com
Platform: WordPress
Buyer Profiles
Flipper Fred
Ideal for buying and then selling on quickly after growing the business.
Lifestyle Larry
Excellent for those looking to live a lifestyle of ones choice.
Portfolio Paul
Great for someone looking to diversify their portfolio.
Strategic Sally
Favorable for supporting an already existing business in a similar niche.
Frequently Asked Questions
Answered by the Seller
Recommended Businesses
Based on similar listing criteria
Affiliate,Amazon Associates
Affiliate,Amazon Associates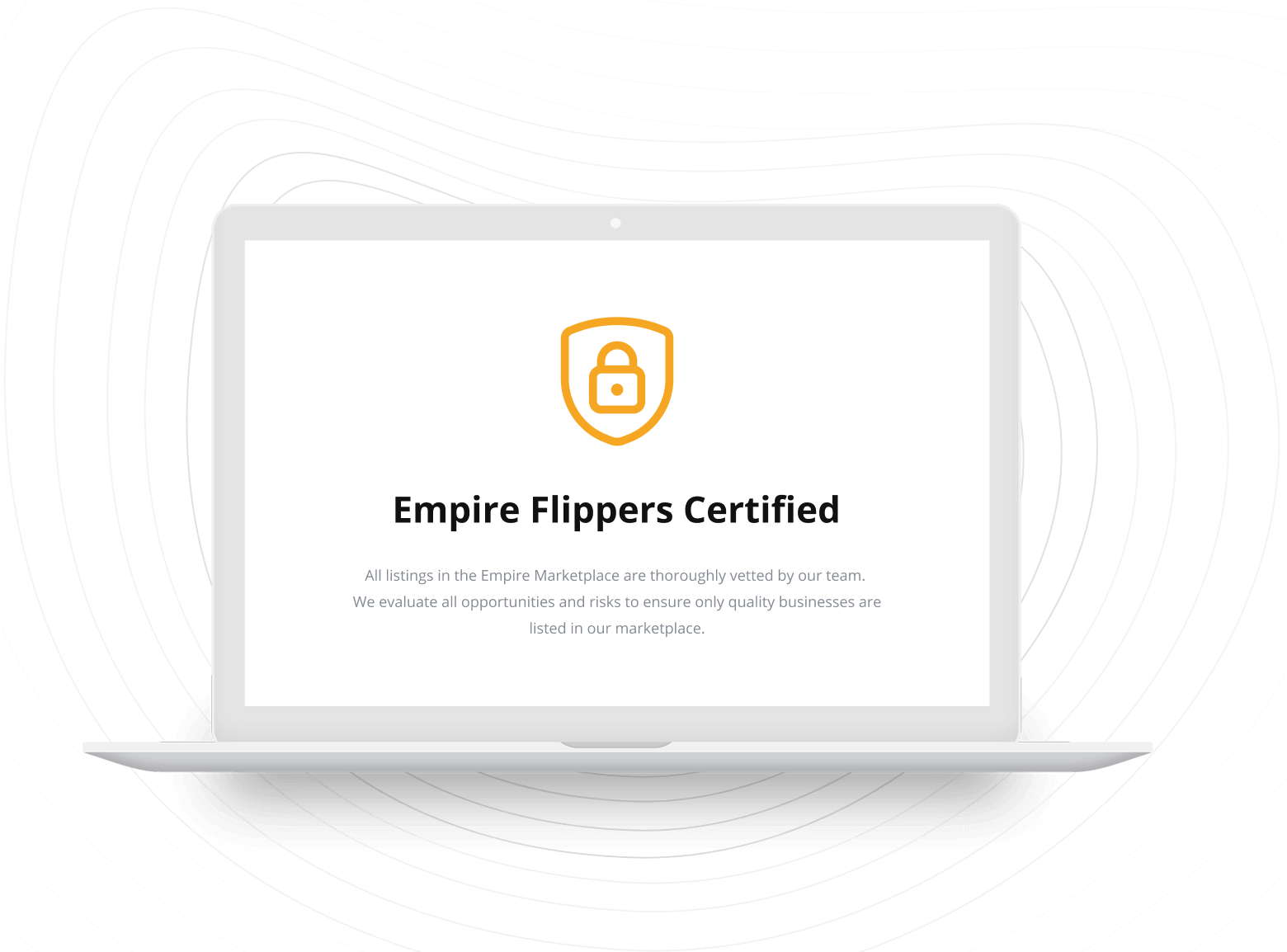 Want to Know When New
Businesses Are For Sale?
Sign up below to get notifications when new listings are available on the Empire Marketplace