You are using an outdated browser. Please upgrade your browser to improve your experience and security.
#47101

Listing Number

$1,819,659

Listing Price

$202,324

Monthly Revenue

$55,141

Monthly Net Profit

12 Months

Pricing Period

33x

Multiple
Listing Summary
This listing is for an Amazon FBA business created in December 2016 in the gifts and occasions niche. The business features 95 SKUs related to natural products. The products are sold on Amazon's US, UK, DE, FR, ES, ITL, CAN and JP marketplaces. The business has trademarks in the US, UK and EU and the brand is part of Amazon's Brand Registry 2.0. The business has had strong year-over-year growth and thanks to freelancers and VAs, minimal work is required from the Seller.
All inventory is FBA, with some items stored in Amazon Europe Fulfillment Centers, as well as USA, Canada, & Japan. A third party packaging center is used to receive the goods from the supplier, do additional quality checks, add inserts and other value adds before sending the items to Amazon. The Seller would not handle stock unless launching a new product line and ordering an additional unit for personal inspection.
A website exists for the business and it mainly serves as a catalogue of products. A Facebook account exists for the business but it is not important in terms of traffic. The Seller has used PPC to increase traffic to listings.
The business has help from a freelancer and a VA. The freelancer helps as a sourcing and logistics assistant working 3-8 hours per day depending on what is needed. They help with sourcing new products, arranging delivery by truck, air cargo, sea cargo and other various related tasks. The VA is a full-time assistant helping with listings creation, solving errors and issues within Amazon, answering customer emails, monitoring and solving feedback issues, PPC management, removal orders and other related tasks. Neither knows the business is sold but the Seller is confident they would continue on with the Buyer or commit to finding a replacement of equal quality.
Business Created
December, 2016 - (3 years 11 months old)
Assets Included in the Sale
Included in the sale of this business are:
Amazon seller central account - 95 SKUs
Domain and all site content/files
3 Trademarks
Social Media accounts - Facebook
SOPs
*Inventory is not normally included in the list price, further details can be provided to active depositors.
*The US Amazon account will be included in the sale, and any EU Amazon account listings will be included as a listing transfer (as per EU regulations require)
Seller Interview Video
A Useful Insight Into the Business
Earnings
Last Month
6 Months
12 Months
All time
Traffic
Last Month
6 Months
12 Months
All time
Analytical Data
Provided by ahrefs
Opportunities
Expanding product line within niche
Growing global reach on markets where presence is small
Activating a payment portal on website
Diversifying platforms to sell on
Risks
Amazon can suspend or cancel your FBA account due to a breach of their terms of service. (ToS)
An increase in Amazon ad pricing could make the ads unprofitable.
Work & Skills Required
The Seller currently spends around 10 hours per week:
Responding to customer emails
Overseeing freelancer and VA work
Reordering inventory and communicating with 3PL
Conducting product research
Social Media Channels
Seller Support Includes
The Seller is willing to offer 90 days of email support to ease the transition of the business to the new buyer.
Reason for Sale
The Seller would like to invest in other ventures with the capital from the sale.
Other Information
Work Required Per Week: 10 Hours
Private Blog Network (PBN): No
Domain Type: .com, .uk, .ca, .jp, .es, .it, .fr, .de
Platform: Amazon FBA
Buyer Profiles
Flipper Fred
Ideal for buying and then selling on quickly after growing the business.
Portfolio Paul
Great for someone looking to diversify their portfolio.
Frequently Asked Questions
Answered by the Seller
Recommended Businesses
Based on similar listing criteria
Amazon FBA
Sports,Outdoors,Health & Fitness
Amazon FBA
Sports,Outdoors,Health & Fitness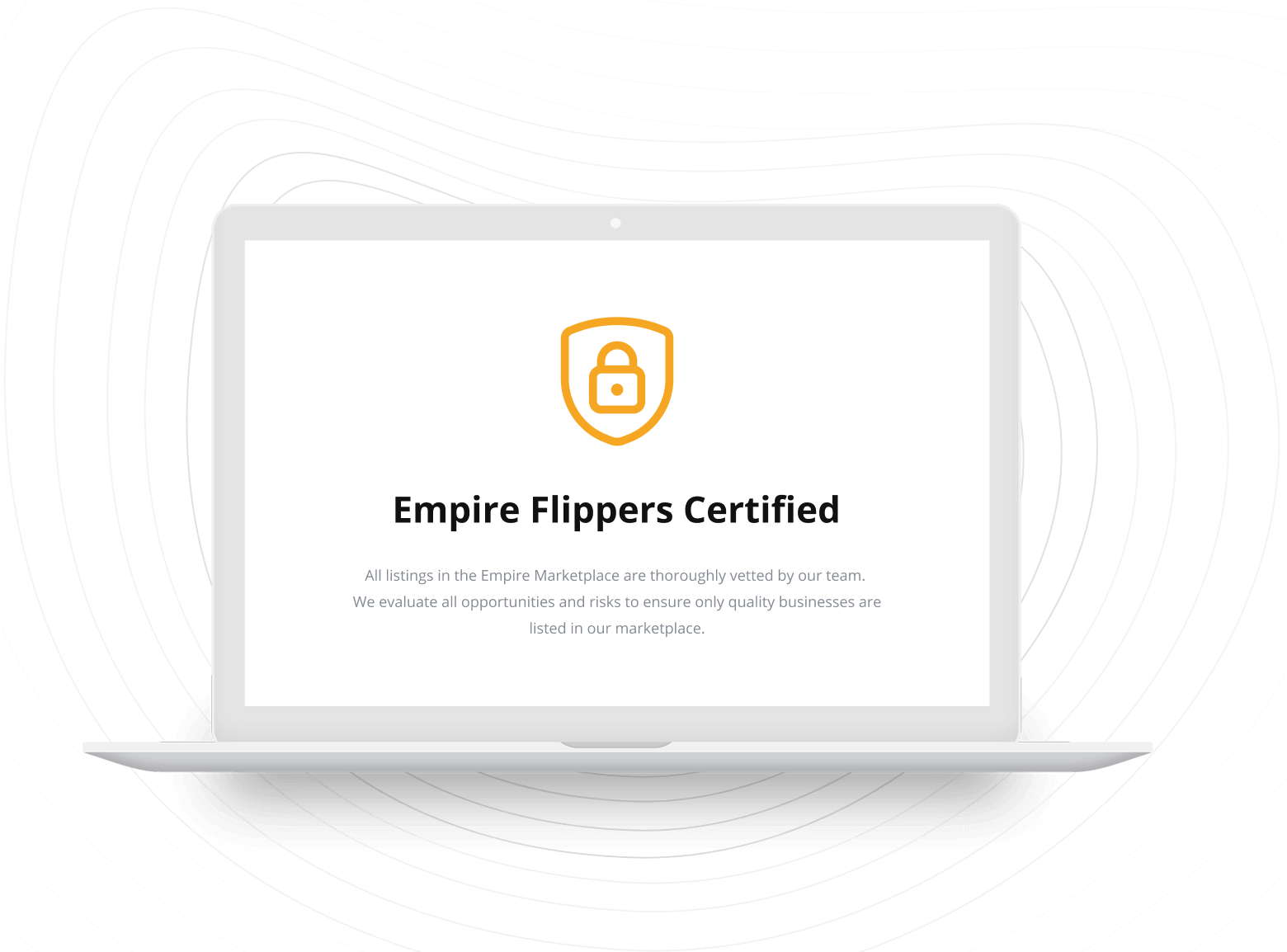 Want to Know When New
Businesses Are For Sale?
Sign up below to get notifications when new listings are available on the Empire Marketplace