You are using an outdated browser. Please upgrade your browser to improve your experience and security.
#40415

Listing Number

$565,711

Listing Price

$18,982

Monthly Revenue

$18,857

Monthly Net Profit

6 Months

Pricing Period

30x

Multiple
Listing Summary
An Amazon site created in August 2014 in the consumer electronics niche. The content of the site contains reviews and articles for a very wide spectrum of different electronics. This is another nice Amazon site to come through our marketplace that provides lots of content and reviews on different electronic products. The site receives a lot of traffic without the use of a PBN, and with the right buyer who could inject some SEO into the business could see an increase in traffic, and subsequently, an increase in earnings. The content of the site does not have to be updated daily, as it only needs 2 new articles a month in order to maintain the current earnings. This presents a wonderful opportunity for anyone willing to work on the site 2 or 3 hours a day to add quality backlinks and content.
Business Created
August, 2014 - (6 years 2 months old)
Assets Included in the Sale
Included in the sale of this business are:
Sale includes the domain, site files/content and all related resources - including licenses for plugins and theme.
Earnings
Last Month
6 Months
12 Months
All time
Traffic
Last Month
6 Months
12 Months
All time
Analytical Data
Provided by ahrefs
Opportunities
- Wide potential: This website is not focused on just one specific niche, but rather ranks well for a wide variety of products. It currently covers mainly consumer electronics, but the brand is wide enough to cover any product topic. That means that this site, unlike many "niche sites", has no limit for growth. There are hundreds of potential articles to write.
- Clean and natural backlink profile: No PBN or other backlinking service has been used. The few links that have been built have been spread out over time, are diverse and natural looking. The website has also received many good natural links. This means that a Google algorithm update is more of an opportunity to increase traffic than a risk to decrease traffic because it will knock out the traffic of many of the site's competitors.
- Other opportunities: There are numerous other potential ways to increase the earnings of this website, such as adding more quality backlinks to increase the rankings of the current articles, collecting emails and doing email marketing, increasing conversion on high-traffic articles, adding AdSense to the website or promoting the buyer's own Amazon FBA products, or anyone else's FBA products.
It is overall a stable website with high traffic and earnings over time that Google loves, and the potential to grow this website is huge.
Work & Skills Required
The Seller currently spends around 2 hours per week:
About two articles per month are needed to retain the current traffic and earnings. It is also recommended to build some links every now and then. As the article writing is outsourced, the work load is minimal - the seller spends two hours per month maintaining this website.
Seller Support Includes
Seller is willing to offer the new buyer two hours of Skype call support and 90 days support via email.
Reason for Sale
Tax reasons – the seller is moving from a low tax country back to his home country (with a very high tax rate) next year. Seller needs to sell all his websites before the end of 2016 and has started with one website, and will be selling the others one by one over time.
Other Information
Work Required Per Week: 2 Hours
Private Blog Network (PBN): No
Domain Type: .com
Platform: WordPress
Buyer Profiles
Portfolio Paul
Great for someone looking to diversify their portfolio.
Flipper Fred
Ideal for buying and then selling on quickly after growing the business.
Frequently Asked Questions
Answered by the Seller
Recommended Businesses
Based on similar listing criteria
Affiliate,Amazon Associates
Affiliate,Amazon Associates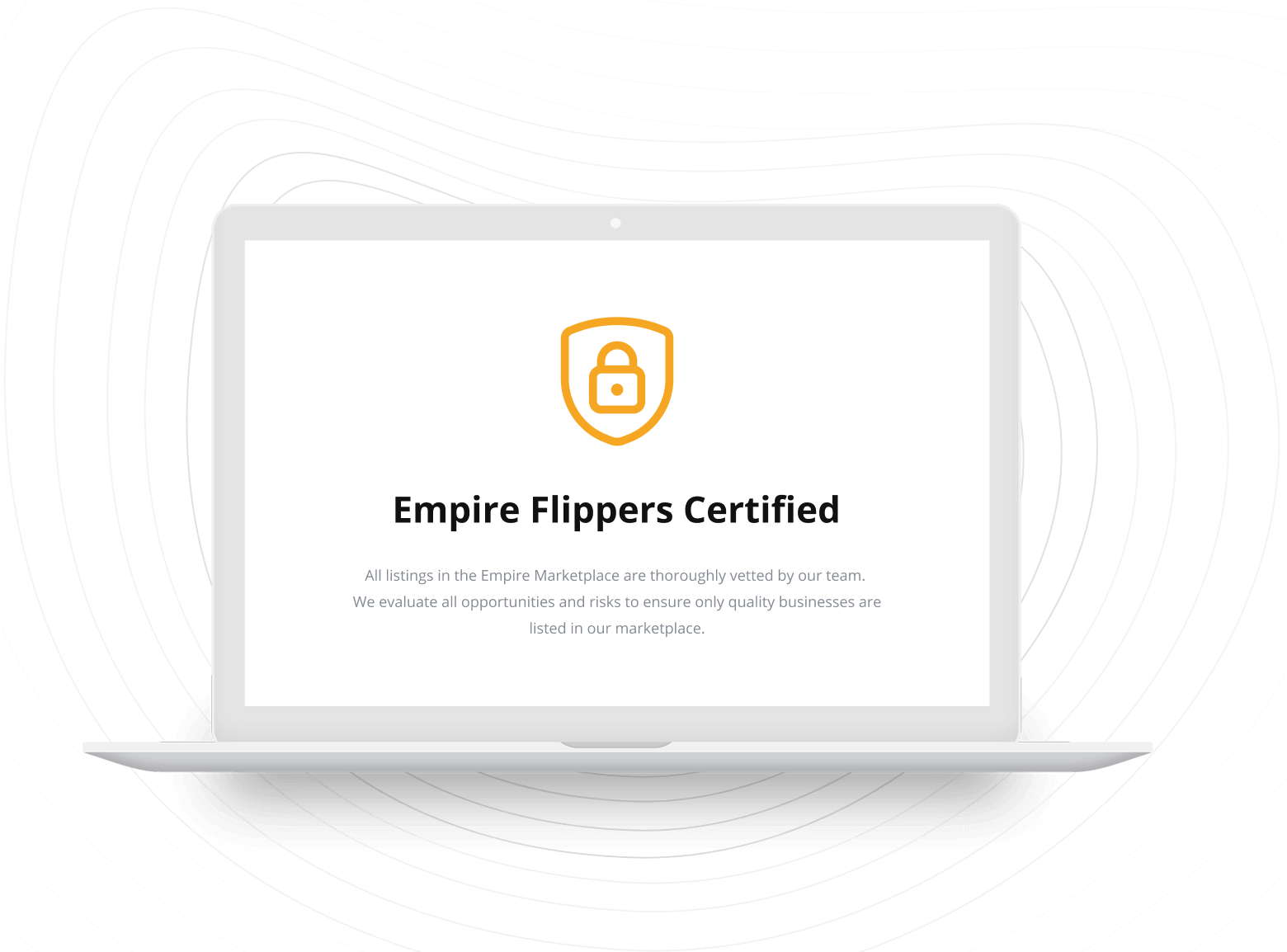 Want to Know When New
Businesses Are For Sale?
Sign up below to get notifications when new listings are available on the Empire Marketplace