You are using an outdated browser. Please upgrade your browser to improve your experience and security.
#48446

Listing Number

$545,597

Listing Price

$17,561

Monthly Revenue

$17,050

Monthly Net Profit

7 Months

Pricing Period

32x

Multiple
Listing Summary
This listing is for an affiliate and display advertising business in the news & education niche. The WordPress site features a 'best-of' style blog with many articles related to online education and work. Only natural link building techniques have been performed for this asset. Thanks to a team of outsourced VAs, minimal effort is required from the Seller to maintain the business at this time.
This business primarily generates revenue from affiliate (85%) and display advertising (15%) sources. The top traffic channels for this asset include organic (88.4%) direct (6.7%) and social (2.4%) signals. The top countries in terms of producing the most traffic to the site include India (38%) the US (21%) and the Philippines (4.2%) markets respectively.
The Seller had once produced content for the business but has recently stepped away from this operation. They now write content briefs and hand these off to their team of four VAs. Two of the outsourced team members are writers, one formats articles, and one editor. These VAs will not be continuing with the business. SOPs will be included with the business to include a list of keywords, article ideas, and content templates for the benefit of the Buyer.
No PBNs have been used for this business and the Seller has gained natural links through a 3-step strategy. The first is HARO pitching which is done every day by one VA, and the next is creating "link-bait" articles such as content related to statistics. The third step to their strategy includes uploading unique Unsplash photos which then link back to the site.
The business has a large number of advertisers they use on the site, and testing new affiliate programs which offer plenty of room for growth. No email list has been created for this business, offering plenty of growth opportunities for a Buyer to consider.
* 50% of the site's traffic is landing on one page. More information will be provided to active Buyers.
**Learn more about this listing by scrolling down to the FAQ section**
Business Created
July, 2019 - (1 years 3 months old)
Assets Included in the Sale
Included in the sale of this business are:
Domain and all site content/files
SOPs - Outsourced writers and content templates
List of scheduled keywords/articles
Seller Interview Video
A Useful Insight Into the Business
Earnings
Last Month
6 Months
12 Months
All time
Traffic
Last Month
6 Months
12 Months
All time
Analytical Data
Provided by ahrefs
Opportunities
Targeting new keywords with content
Testing new affiliate programs and ad networks
Building and monetizing an email list
Updating the UX on the main page of the site
Risks
Google algorithmic changes could cause traffic to fluctuate.
The main affiliate offers being changed, removed, or updated could affect commissions.
Work & Skills Required
The Seller currently spends around 10 hours per week:
Managing outsourced writers and VAs
Reviewing articles before publishing to the site
Keyword research
Creating content briefs for outsourced writers
Social Media Channels
Seller Support Includes
The Seller is willing to provide 60 days of email support and Skype calls as needed to ease the transition of the business to the Buyer.
Reason for Sale
The Seller would like to focus on other business opportunities.
Other Information
Work Required Per Week: 10 Hours
Private Blog Network (PBN): No
Domain Type: .com
Platform: WordPress
Buyer Profiles
Lifestyle Larry
Excellent for those looking to live a lifestyle of ones choice.
Strategic Sally
Favorable for supporting an already existing business in a similar niche.
Portfolio Paul
Great for someone looking to diversify their portfolio.
Frequently Asked Questions
Answered by the Seller
Recommended Businesses
Based on similar listing criteria
Amazon FBA
Sports,Outdoors,Health & Fitness
Amazon FBA
Sports,Outdoors,Health & Fitness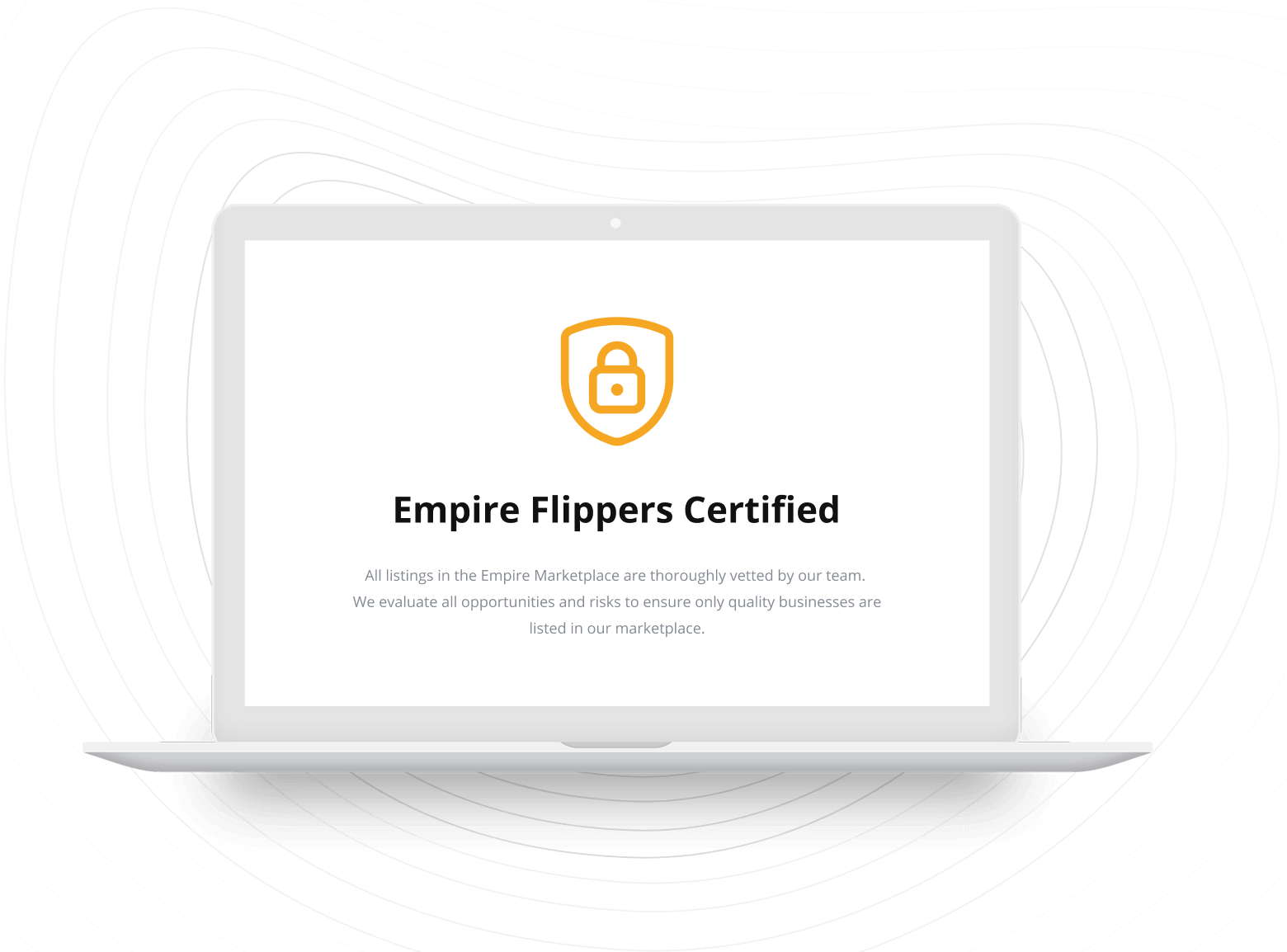 Want to Know When New
Businesses Are For Sale?
Sign up below to get notifications when new listings are available on the Empire Marketplace