You are using an outdated browser. Please upgrade your browser to improve your experience and security.
#46994

Listing Number

$537,989

Listing Price

$48,186

Monthly Revenue

$14,944

Monthly Net Profit

12 Months

Pricing Period

36x

Multiple
Listing Summary
This listing is for an Amazon FBA, eCommerce, subscription, FBM, and B2B business created in April 2018 in the health and personal care niches. The business features 19 SKUs for personal care items made out of speciality material. The business sells mostly on Amazon UK and brings in a small amount of sales on Amazon DE, IT, FR, ES as well as a branded Shopify store. Thanks to a VA, this growing business requires minimal work from the Seller.
The business earns through Amazon FBA, FBM, sales made on the Shopify website, and sales to retail outlets and wholesalers. Recently the business was chosen by Amazon to be part of a new "subscribe and save" program which has brought in about 100 new subscribers every week. The website also has a subscription app built in which serves as an opportunity for the Buyer to build out the subscription service.
A 3rd Party Warehouse (3PL) fulfills FBM and also tops up FBA stock as instructed. A full time VA monitors inventory and restocks FBA when needed (twice per week) and inventory is 'drip fed' to FBA to avoid high storage fees. The 3rd party warehouse will also automatically fulfill website orders.
The business sees organic sales on the website with zero marketing efforts. An email list of over 1,000 is in place and has shown to help with promoting products but has yet to be monetized. The business has an Instagram and Facebook accounts with a small following included in the sale. Driving more traffic to the website and focusing on marketing would be a growth opportunity for the Buyer to consider.
The VA works from the Philippines on UK hours handling with all inbox inquiries on Amazon, Facebook, Instagram, and the website. There are full SOP's in place and the VA would be willing to continue on with the Buyer.
Business Created
April, 2018 - (2 years 6 months old)
Assets Included in the Sale
Included in the sale of this business are:
19 SKUs
Domain and all site content/files
Trademark
Email list
Social Media - Facebook and Instagram
Operational SOP's and full business plan for future growth
Seller Interview Video
A Useful Insight Into the Business
Earnings
Last Month
6 Months
12 Months
All time
Traffic
Last Month
6 Months
12 Months
All time
Analytical Data
Provided by ahrefs
Opportunities
Growing presence on international markets
Improving marketing efforts for the brand
Expanding product offers within niche
Risks
Amazon algorithm changes could cause traffic to fluctuate
Amazon terms of service (ToS) must be closely monitored for changes to ensure account does not get suspended or canceled for a breach of terms
Work & Skills Required
The Seller currently spends around 4 hours per week:
Overseeing VA's work occasionally
Adding new products and planning brand strategy
Seller Support Includes
The Seller is willing to provide 30 days of email support and two Skype calls.
Reason for Sale
The Seller would like to focus on other opportunities.
Other Information
Work Required Per Week: 4 Hours
Private Blog Network (PBN): No
Domain Type: .com, .uk
Platform: Shopify, Amazon FBA
Buyer Profiles
Flipper Fred
Ideal for buying and then selling on quickly after growing the business.
Lifestyle Larry
Excellent for those looking to live a lifestyle of ones choice.
Strategic Sally
Favorable for supporting an already existing business in a similar niche.
Portfolio Paul
Great for someone looking to diversify their portfolio.
Frequently Asked Questions
Answered by the Seller
Recommended Businesses
Based on similar listing criteria
Amazon FBA
Sports,Outdoors,Health & Fitness
Amazon FBA
Sports,Outdoors,Health & Fitness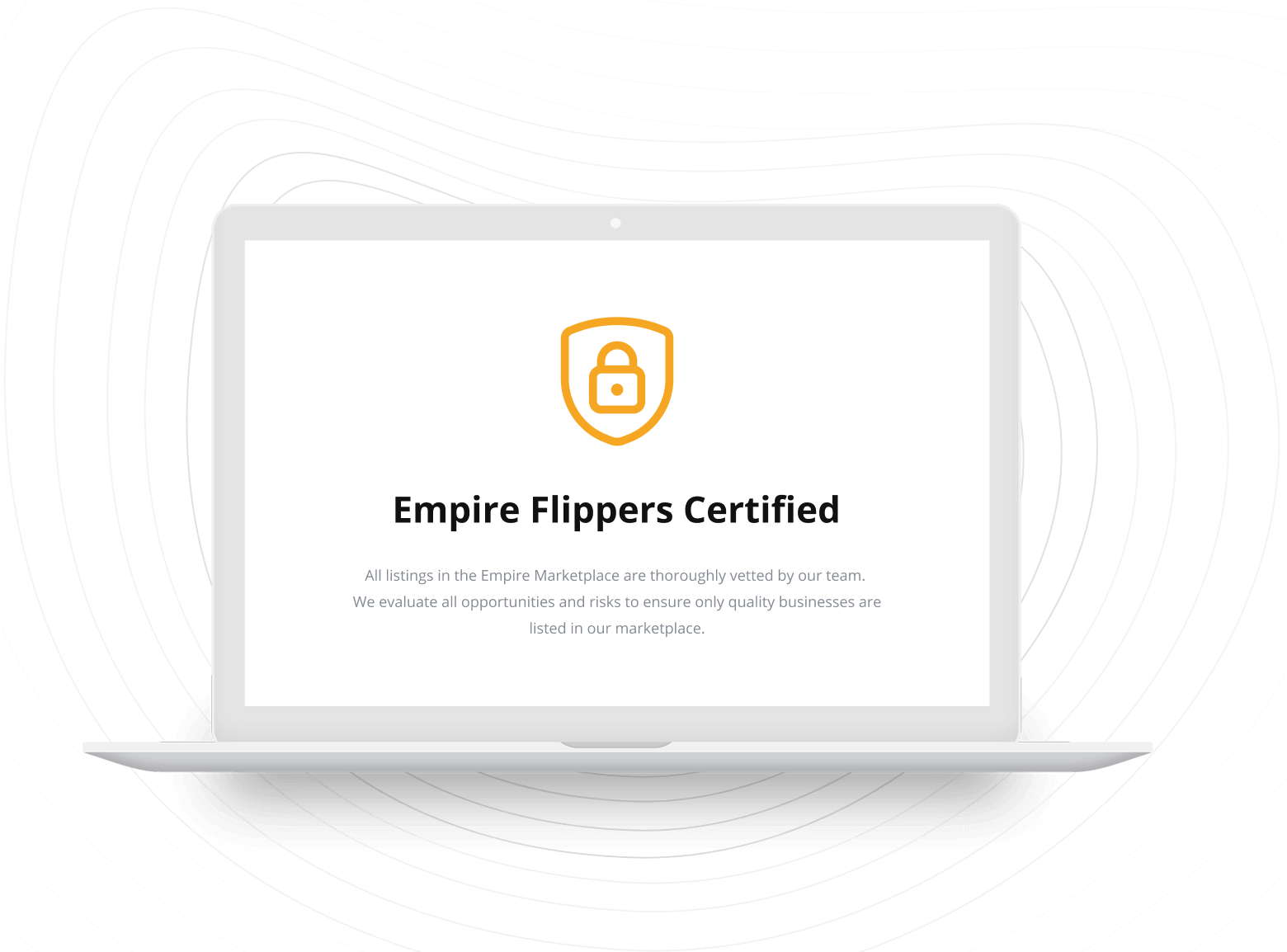 Want to Know When New
Businesses Are For Sale?
Sign up below to get notifications when new listings are available on the Empire Marketplace