You are using an outdated browser. Please upgrade your browser to improve your experience and security.
#46801

Listing Number

$1,162,540

Listing Price

$215,924

Monthly Revenue

$30,593

Monthly Net Profit

12 Months

Pricing Period

38x

Multiple
Listing Summary
This listing is for an Amazon FBA and eCommerce business created in July 2015 in the health & fitness niche. The included Amazon seller central account features 126 SKUs for the US/CA (78 SKUs) and the European (48 SKUs) markets. The business includes a primary domain with 5 additional domains included, a Shopify storefront, and is a part of Amazon's brand registry 2.0.
This business is 100% Amazon FBA and the only inventory the Seller handles is for new product quality checks, and any returned items within the EU market only. Included with the sale is a primary domain with a Shopify storefront built-in, though it is not currently generating any revenue for the business. 5 additional domains will be included with the sale which offers .com and .co.uk variants to the business's 3 main brands.
Many of the products that the business offers are disposable commodity-type items that have repeat customer purchases.
The Seller has hired a part-time contracted staff member to perform stock management along with other daily tasks and will be continuing with the business if the buyer would like. The business includes a Facebook, Twitter, Instagram, and Youtube account though these are not important in terms of traffic and revenue for the business. More information will be provided to active depositors.
Business Created
July, 2015 - (5 years 1 months old)
Assets Included in the Sale
Included in the sale of this business are:
Amazon seller central account - 126 SKUs
Primary domain and all site content/files
5 Additional domains (.com & .co.uk alternatives to the 3 brands)
Trademark
Email list
SOPs
Supplier contracts/relationships
Employee contracts
Social media accounts ( Facebook, Instagram, Twitter, Youtube )
*The US Amazon account will be included in the sale, and any EU Amazon account listings will be included as a listing transfer (as per EU regulations require)
*Inventory is not normally included in the list price, further details can be provided to active depositors.
Seller Interview Video
A Useful Insight Into the Business
Earnings
Last Month
6 Months
12 Months
All time
Traffic
Last Month
6 Months
12 Months
All time
Analytical Data
Provided by ahrefs
Opportunities
Adding additional products
Expanding outside of Amazon
Expanding into other monetizations
Optimizing social media profiles
Monetizing the email list
Risks
An increase in Amazon ad pricing could make the ads unprofitable.
You don't have control over the listing page and design with what is shown to your customers.
Work & Skills Required
The Seller currently spends around 40 hours per week:
Managing contracted staff member
Monitoring inventory and stock levels ( 2x per week )
Responding to customer messages
Monitoring product rankings
Managing return distribution ( 2x a month )
Seller Support Includes
The Seller is willing to provide 30 days of email and call support, with the potential of further support to be discussed during the negotiation period.
Reason for Sale
The Seller is looking to focus on other business opportunities within a different niche.
Other Information
Work Required Per Week: 40 Hours
Private Blog Network (PBN): No
Domain Type: .com
Platform: Amazon FBA
Buyer Profiles
Portfolio Paul
Great for someone looking to diversify their portfolio.
Frequently Asked Questions
Answered by the Seller
Recommended Businesses
Based on similar listing criteria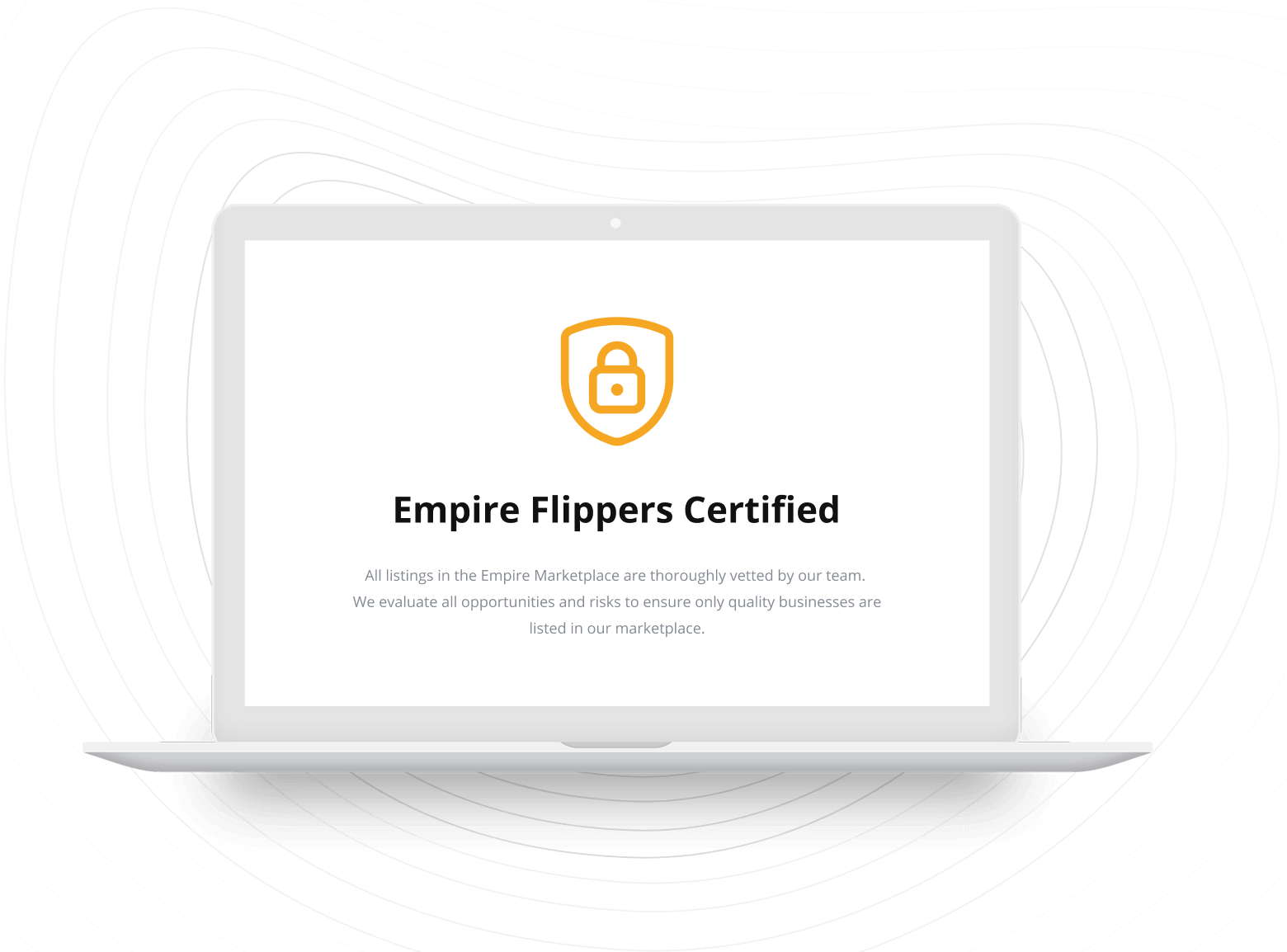 Want to Know When New
Businesses Are For Sale?
Sign up below to get notifications when new listings are available on the Empire Marketplace