You are using an outdated browser. Please upgrade your browser to improve your experience and security.
#44689

Listing Number

$1,531,387

Listing Price

$225,544

Monthly Revenue

$54,692

Monthly Net Profit

12 Months

Pricing Period

28x

Multiple
Listing Summary
This listing is for an Amazon FBA business package created in February 2016 in both the health & fitness and beauty niches. The included Amazon Seller Central accounts (US, UK, DE, FR, IT, ES) have 4 different brands within them, most of which have both Amazon Brand Registry and UK trademarks for the 12 included SKUs. Each brand also has its own Wordpress site. There is good year on year growth for this business and low hours required of the Seller, thanks to most of the tasks being outsourced.
The Seller is happy to go above and beyond with several hours of Skype calls, and a potential consultancy agreement to support the Buyer. The business has 2 VAs, one from India and one from the Philippines. They share the responsibility of customer service, commenting on reviews and seller feedback and tracking returns and refunds. The Seller has not disclosed the sale yet but is sure that the VAs would want to continue. Product photography, product detail page sales copy, and packaging design are also outsourced.
Though several social media accounts have been set up, the Seller really only uses the social media pages for Facebook ads for launches and for some ongoing ads. No content is currently added. This is an opportunity for the Buyer. The Seller also sees an opportunity for an existing seller to use this business as a vehicle to launch their own listed products directly into the UK/EU market, with all VAT registrations in place.
*On top of the 12 included SKUS, several SKUs which are planned to be discontinued will be included in the sale at no extra cost.
Business Created
February, 2016 - (4 years 7 months old)
Assets Included in the Sale
Included in the sale of this business are:
12 SKUs
Amazon Seller Central accounts (One for US/CA, one for EU)
UK Amazon Marketing Services account
Amazon Web Services account (s3 storage)
Amazon Associates account (EU)
4 branded Wordpress sites
Social media accounts (Facebook, Youtube)
UK trademarks
Professional accounts for tools
Seller Interview Video
A Useful Insight Into the Business
Earnings
Last Month
6 Months
12 Months
All time
Traffic
Last Month
6 Months
12 Months
All time
Analytical Data
Provided by ahrefs
Opportunities
Launching more products connected to the current offereings
Creating bundles/premium version of the business' products
Driving more targeted traffic from external Facebook/Google ads and or Amazon Sponsored Ads
An existing seller could use the business as a vehicle to launch their own listed products directly into the UK/EU market – with all VAT registrations in place.
Launching entire ranges of products at a time instead of single products
Work & Skills Required
The Seller currently spends around 4 hours per week:
Managing team
Contacting suppliers for orders
Focusing on product launches
Ongoing optimization
Seller Support Includes
The Seller is willing to provide 6 hours of Skype calls and 3 months of email support for free and a consultancy agreement could be arranged for any further support that may be needed to ensure a smooth transition.
Reason for Sale
The Seller wants to raise capital for their next business venture and release some capital to buy a house.
Other Information
Work Required Per Week: 4 Hours
Private Blog Network (PBN): No
Domain Type: .to, .uk, .com
Platform: WordPress
Buyer Profiles
Portfolio Paul
Great for someone looking to diversify their portfolio.
Lifestyle Larry
Excellent for those looking to live a lifestyle of ones choice.
Frequently Asked Questions
Answered by the Seller
Recommended Businesses
Based on similar listing criteria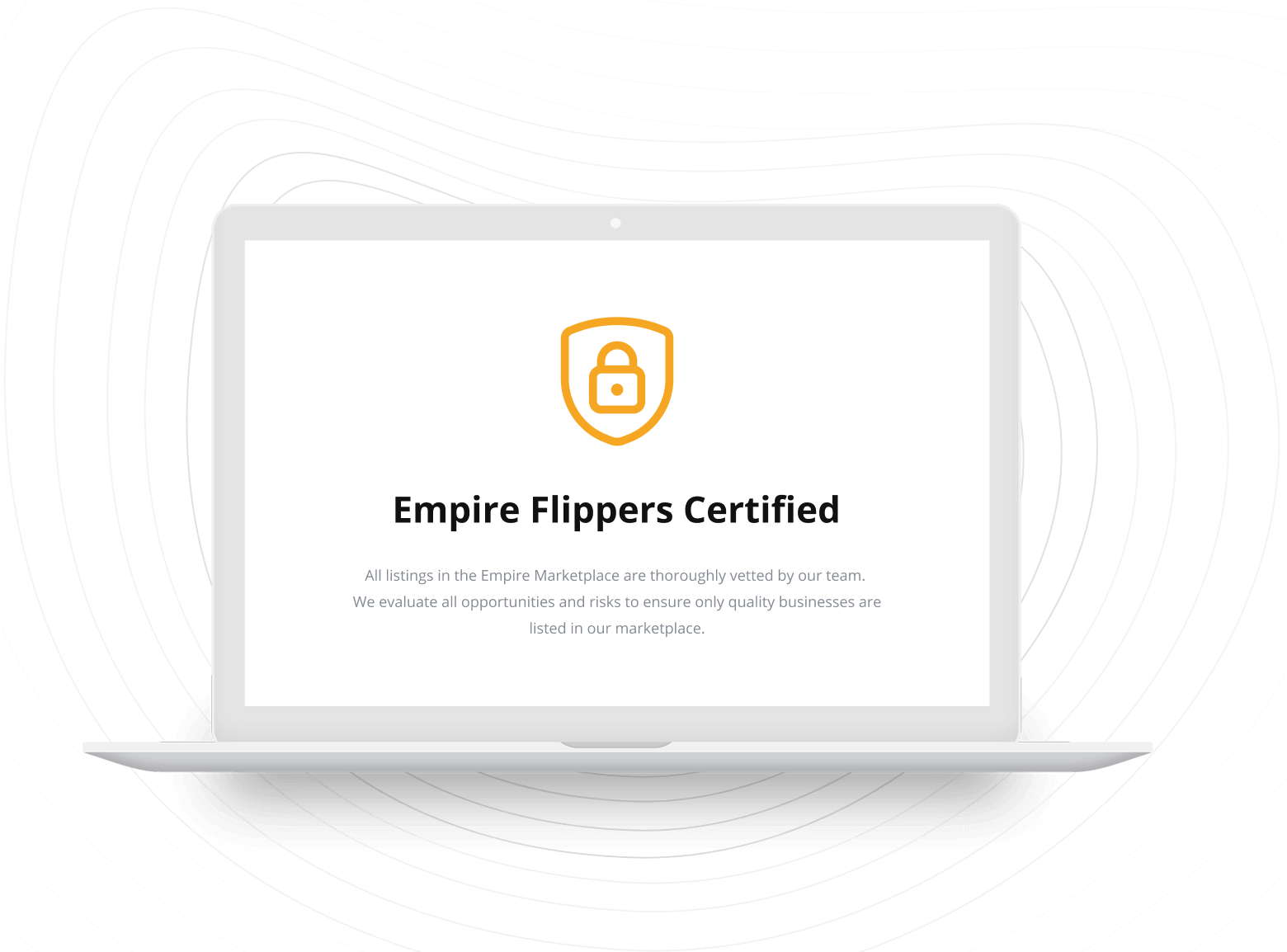 Want to Know When New
Businesses Are For Sale?
Sign up below to get notifications when new listings are available on the Empire Marketplace