You are using an outdated browser. Please upgrade your browser to improve your experience and security.
#48046

Listing Number

$264,360

Listing Price

$36,687

Monthly Revenue

$7,775

Monthly Net Profit

12 Months

Pricing Period

34x

Multiple
Listing Summary
This listing is for an Amazon FBA business created in August 2018 in the food and beverage niche. The business features 5 active SKUs for grocery products. The asset has shown strong growth since the start of the year, with this year's net profit already surpassing last year. Minimal work is required to maintain the business.
The business earns 100% of its income through Amazon FBA. The Sellers use a US-based supplier and warehouse which receives the products and delivers them to Amazon. This means that no inventory is handled by the owners and Amazon takes care of the entire fulfillment process.
A domain is included in the sale which redirects users to purchase through Amazon. Building out the blog to target google search traffic might be one area of growth for the Buyer to consider. Doing this would also allow the business to grow an email list which would expand the marketing opportunities.
Due to the nature of the product, it might also be able to feature in retail stores if the Buyer wanted to move in this direction.
The Sellers spend about one hour a week, mostly monitoring sales and reordering inventory when needed. They also keep track of competitor's pricing infrequently but overall spend a minimal amount of time running this business. More information will be provided to active Buyers.
Business Created
August, 2018 - (2 years 2 months old)
Assets Included in the Sale
Included in the sale of this business are:
Listing transfer - 5 SKUs
Domain and all site contents/files
Supplier contracts/relationships
*The Seller Central account is not included in the sale and the migration of this business will be a listing transfer.
*Inventory is not normally included in the list price, further details can be provided to active depositors.
Earnings
Last Month
6 Months
12 Months
All time
Traffic
Last Month
6 Months
12 Months
All time
Analytical Data
Provided by ahrefs
Opportunities
Including variations on packaging sizes and types
Getting the products into retail markets
Building and monetizing an email list
Creating and optimizing social media profiles
Risks
Amazon algorithm changes could cause traffic to fluctuate
Amazon as a 3rd party can change their ToS and shut down your Amazon account
Work & Skills Required
The Seller currently spends around 1 hour per week:
Monitoring sales and inventory
Occasionally monitoring competitors pricing
Seller Support Includes
The Sellers are willing to offer 30 days of email support to ensure a smooth transition
Reason for Sale
The Sellers would like to focus on other business niches
Other Information
Work Required Per Week: 1 Hour
Private Blog Network (PBN): No
Domain Type: .com
Platform: Amazon FBA
Buyer Profiles
Lifestyle Larry
Excellent for those looking to live a lifestyle of ones choice.
Portfolio Paul
Great for someone looking to diversify their portfolio.
Strategic Sally
Favorable for supporting an already existing business in a similar niche.
Frequently Asked Questions
Answered by the Seller
Recommended Businesses
Based on similar listing criteria
Affiliate,Amazon Associates
Affiliate,Amazon Associates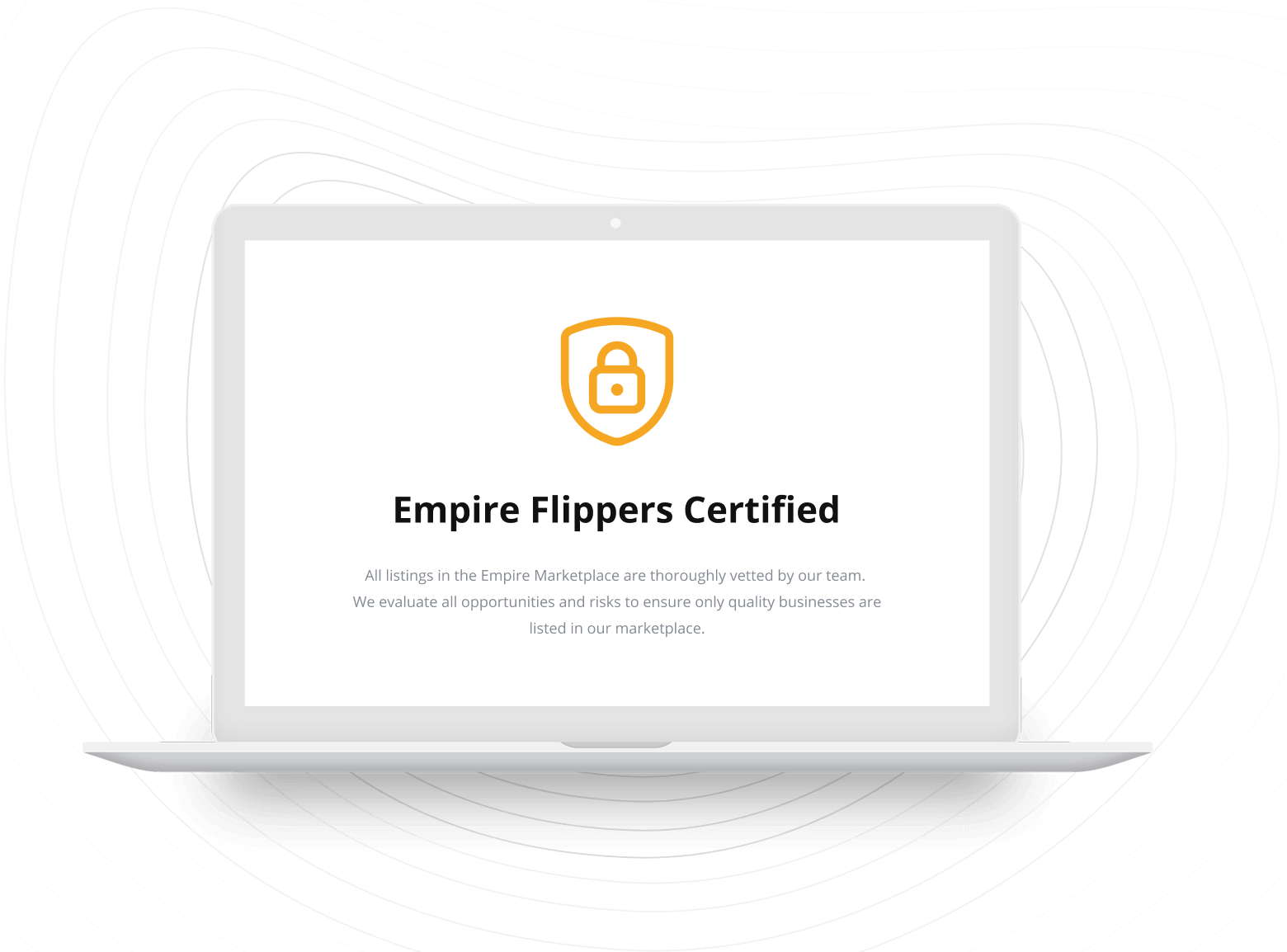 Want to Know When New
Businesses Are For Sale?
Sign up below to get notifications when new listings are available on the Empire Marketplace