You are using an outdated browser. Please upgrade your browser to improve your experience and security.
#47985

Listing Number

$138,259

Listing Price

$4,149

Monthly Revenue

$4,066

Monthly Net Profit

6 Months

Pricing Period

34x

Multiple
Listing Summary
This listing is for an affiliate and lead gen site in the legal niche created in January 2008. The WordPress site features review articles for online legal products, as well as general legal information. The business has been experiencing year-on-year income and traffic growth, and overall requires minimal work from the Seller to maintain.
The business earns primarily from affiliate, but also earns a small percentage (0.3%) from lead gen. The affiliate network increased its commission structure in January 2020 and the business has recently seen its highest-earning months.
The website receives traffic from the USA (53.75%), the UK (18.56%), and Canada (2.89%). The traffic is made up of organic search (91.8%), direct (4.7%), and referral (2.5%). Although the top page receives 64% of the total traffic, it only generates 3% of the total revenue.
The site has a lot of 301 redirects because the previous owner deleted a lot of pages that stopped receiving traffic, and they wanted to keep the many organic backlinks they generated so they decided to redirect them to other pages.
A Lawyer is presented on the site as the 'Chief Editor' and the Seller has permission to use their name and picture on the site. The Seller is willing to introduce the buyer to this Lawyer to continue to use their information if the buyer wishes to do so.
*We've decided to use a 6-month average of net profit for the valuation because we felt that a 12-month average did not accurately represent the current state of the business.
*More details under FAQ section.
Business Created
January, 2008 - (12 years 8 months old)
Assets Included in the Sale
Included in the sale of this business are:
Domain
SOPs
Supplier contracts/relationships
Earnings
Last Month
6 Months
12 Months
All time
Traffic
Last Month
6 Months
12 Months
All time
Analytical Data
Provided by ahrefs
Opportunities
Sharing informational content
Adding advertising monetization
Adding a directory
Risks
The main affiliate offers being changed, removed, or updated could affect commissions.
Google algorithmic changes could cause traffic to fluctuate.
Work & Skills Required
The Seller currently spends around 3 hours per week:
Formatting and publishing content (2 times per month)
Updating plugins/maintaining site
Checking emails
Link building (Occasional)
Seller Support Includes
The Seller is willing to provide 30 days of Skype and email support to ensure a smooth transition.
Reason for Sale
The seller would like to focus on other opportunities.
Other Information
Work Required Per Week: 3 Hours
Private Blog Network (PBN): No
Domain Type: .com
Platform: WordPress
Buyer Profiles
Lifestyle Larry
Excellent for those looking to live a lifestyle of ones choice.
Strategic Sally
Favorable for supporting an already existing business in a similar niche.
Portfolio Paul
Great for someone looking to diversify their portfolio.
Frequently Asked Questions
Answered by the Seller
Recommended Businesses
Based on similar listing criteria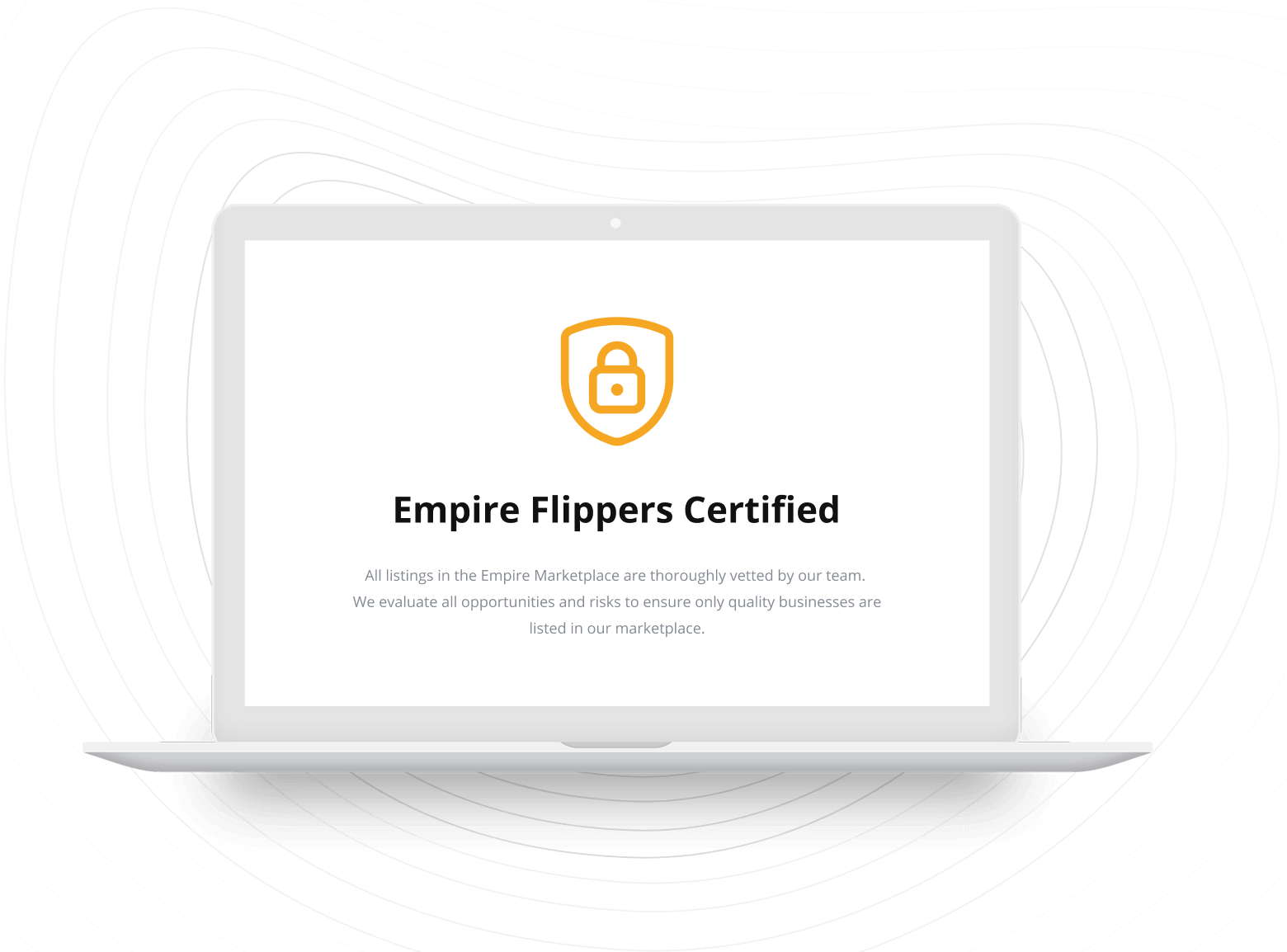 Want to Know When New
Businesses Are For Sale?
Sign up below to get notifications when new listings are available on the Empire Marketplace