You are using an outdated browser. Please upgrade your browser to improve your experience and security.
#47909

Listing Number

$114,450

Listing Price

$3,573

Monthly Revenue

$3,468

Monthly Net Profit

12 Months

Pricing Period

33x

Multiple
Listing Summary
This listing is for a 4-site Adsense business package created in July 2013 in the technology niche. The sites feature how-to guides, latest news, and troubleshooting articles for popular software and gadgets. Two sites have strong domain rankings thanks to a combined total of over 45,000 backlinks, while one site's traffic was not affected by Google's update in May. The business has shown strong growth and even traffic across its top pages, and requires minimal work from the Seller to maintain.
The business receives the most traffic from organic search (75.2%), followed by direct (19.9%) and referral (4.5%), and is diversified across the site with the top three pages accounting for 4.31% of the total traffic. The leading countries in terms of traffic sources are India (17.09%), US (16.25%), and Indonesia (7.04%).
Three of the sites are content sites, while the fourth one is used as a hosting site to store download files.
All content was written by the Seller and two shareholders. The two shareholders will not continue with the business post-sale.
Included in the sale is an email list with 32,000 subscribers, as well as Facebook, Twitter, and Pinterest accounts; the social media accounts are not important to traffic and can be utilized as an opportunity for growth. Two Facebook accounts are included in the sale, one with 45K followers and the other with 30K followers which could be considered an asset to the business.
Business Created
July, 2013 - (7 years 3 months old)
Assets Included in the Sale
Included in the sale of this business are:
4 domains and all site content/files
Email list (32,000 subscribers)
Two Facebook accounts (45K & 30K followers)
Twitter account
Pinterest account
* You must currently have an approved Adsense account before purchasing this business to assure a successful migration of the business.
Seller Interview Video
A Useful Insight Into the Business
Earnings
Last Month
6 Months
12 Months
All time
Traffic
Last Month
6 Months
12 Months
All time
Analytical Data
Provided by ahrefs
Opportunities
Producing content around the latest technology trends
Continuing to focus content creation on the existing categories
Adding additional monetizations
Risks
Google as a 3rd party can change their ToS and shut down your AdSense account.
Google algorithmic changes could cause traffic to fluctuate.
Work & Skills Required
The Seller currently spends around 8 hours per week:
Updating content
Checking caches are working
Monitoring sitemaps
Checking webmaster for performance issues
Social Media Channels
Seller Support Includes
The Seller is willing to provide 30 days of email support and 2 Skype calls to ensure a smooth transition
Reason for Sale
The Seller is looking to explore different business opportunities.
Other Information
Work Required Per Week: 8 Hours
Private Blog Network (PBN): No
Domain Type: .com, .net
Platform: WordPress
Buyer Profiles
Portfolio Paul
Great for someone looking to diversify their portfolio.
Frequently Asked Questions
Answered by the Seller
Recommended Businesses
Based on similar listing criteria
Affiliate,Amazon Associates
Affiliate,Amazon Associates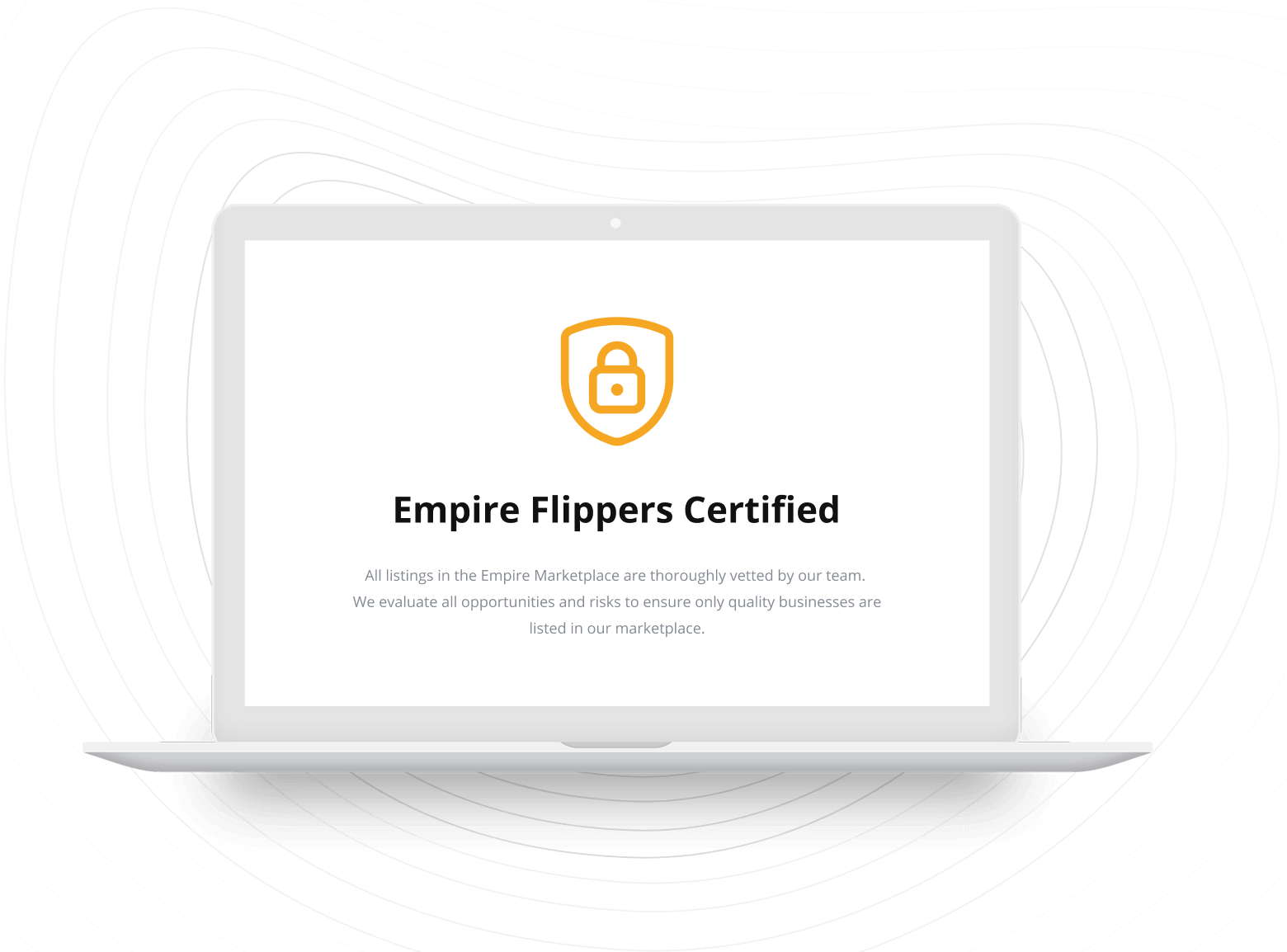 Want to Know When New
Businesses Are For Sale?
Sign up below to get notifications when new listings are available on the Empire Marketplace