You are using an outdated browser. Please upgrade your browser to improve your experience and security.
#47841

Listing Number

$196,673

Listing Price

$6,163

Monthly Revenue

$6,146

Monthly Net Profit

7 Months

Pricing Period

32x

Multiple
Listing Summary
This listing is for 2-site Amazon Associates and affiliate business package created in November 2011 in the electronics niche. The Wordpress site features reviews and "best of" guides for high-end electronic products. The well-aged domain has been optimized so no further updates are needed which allows the Seller to spend minimal time to maintain the business.
The business generates its revenue from Amazon Associates (99%) and affiliate (1%). The domain that generates that most traffic (70%) across the three sites has visitors coming mainly from the US (47%), then the UK (10%) and followed by Canada (6%). Traffic primarily comes from organic search (96%), with direct accounting for the remaining sources (4%). This domain's traffic is evenly distributed with the top three pages taking up only 10% of the total share.
All content has been written by the Seller. On the odd occasion a specific review needed writing, the Seller outsourced the article to a freelancer on Upwork.
The Pinterest account is frequently used to showcase products. The Seller had plans to build the Facebook and Instagram accounts as these are both inactive. More information will be provided to active Buyers.
*Please note the valuation for this business is based on Amazon Associate's new commission structured rolled out on April 21st, 2020.
Business Created
November, 2011 - (9 years 0 months old)
Assets Included in the Sale
Included in the sale of this business are:
Three domains and all site content/files
Facebook account
Pinterest account
Instagram account
Seller Interview Video
A Useful Insight Into the Business
Earnings
Last Month
6 Months
12 Months
All time
Traffic
Last Month
6 Months
12 Months
All time
Analytical Data
Provided by ahrefs
Opportunities
Growing revenue by ranking for keywords
Expanding content with more product reviews and "best of" guides
Outsourcing to freelancers to showcase products
Risks
Google algorithmic changes could cause traffic to fluctuate
Google changes might lead organic search results to be muddied by snippets, images, etc.
Work & Skills Required
The Seller currently spends around 10 hours per week:
Writing 10 articles each month
Conducting product research
Managing outsourced content when needed
Updating plugins when required
Seller Support Includes
The Seller is willing to provide support via email or Skype over the next few months for a smooth transition.
Reason for Sale
The Seller has lost interest in maintaining the business and would like to focus on their music business.
Other Information
Work Required Per Week: 10 Hours
Private Blog Network (PBN): No
Domain Type: .com
Platform: WordPress
Buyer Profiles
Flipper Fred
Ideal for buying and then selling on quickly after growing the business.
Lifestyle Larry
Excellent for those looking to live a lifestyle of ones choice.
Strategic Sally
Favorable for supporting an already existing business in a similar niche.
Portfolio Paul
Great for someone looking to diversify their portfolio.
Frequently Asked Questions
Answered by the Seller
Recommended Businesses
Based on similar listing criteria
Amazon FBA
Sports,Outdoors,Health & Fitness
Amazon FBA
Sports,Outdoors,Health & Fitness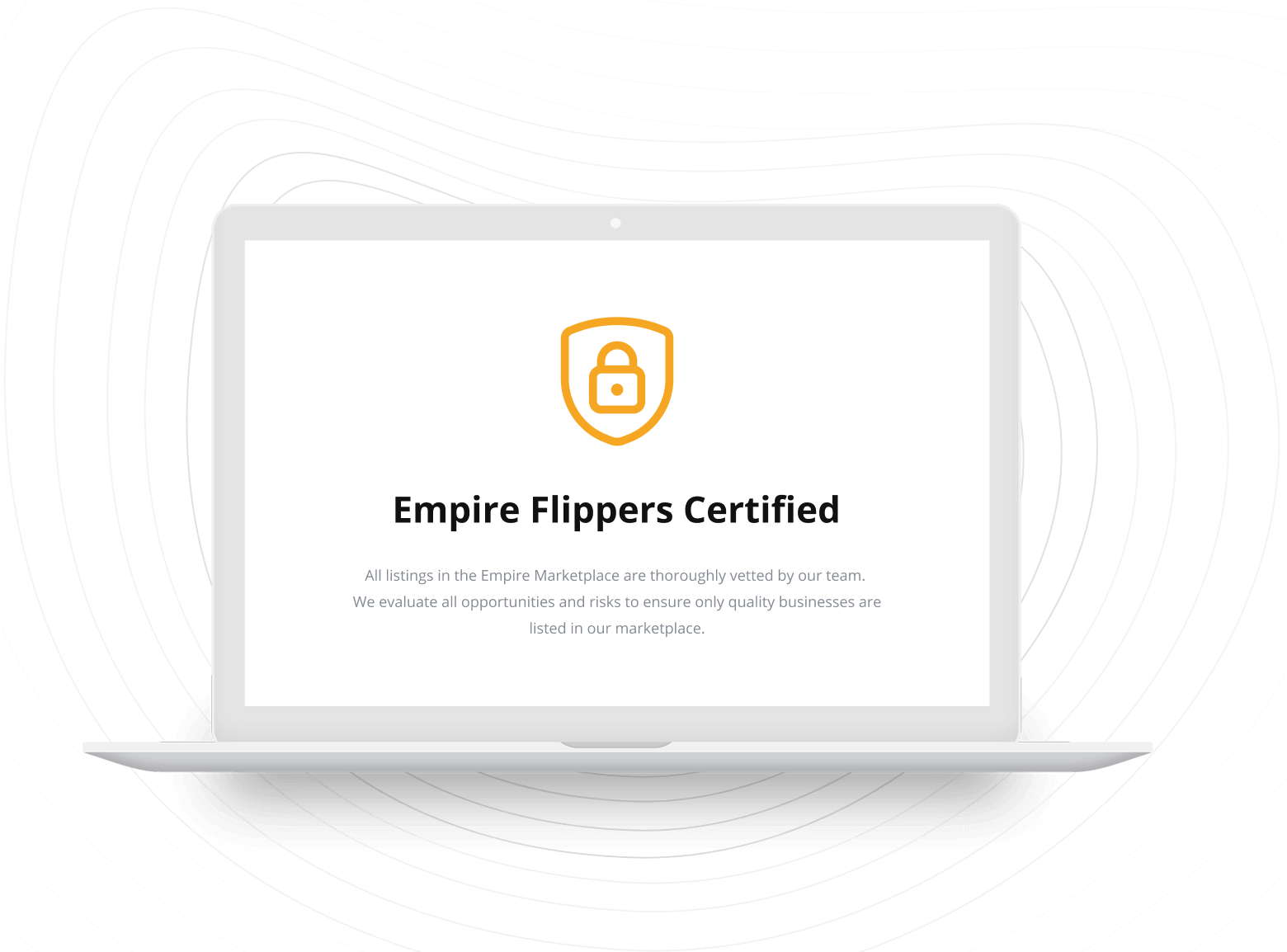 Want to Know When New
Businesses Are For Sale?
Sign up below to get notifications when new listings are available on the Empire Marketplace