You're using an outdated browser. Please upgrade your browser to improve your experience and security.
#47725

Listing Number

$31,388

Listing Price

$1,024

Monthly Revenue

$1,013

Monthly Net Profit

12 Months

Pricing Period

31x

Multiple
Listing Summary
This listing is for an Amazon Associates and Adsense business created in April 2015 in the home niche. The WordPress site features reviews on cleaning products and articles related to keeping the home organized. The simple process of content creation means the Seller only needs to work one hour per month maintaining the business.
The business primarily makes money from Amazon Associates (98.6%), with Adsense making up the remaining (1.4%) of earnings. The top countries where traffic comes from include the UK (83.32%), followed by the US (3.10%) and Australia (1.79%) marketplaces respectively. The primary sources of traffic stem from organic search (91.51%), direct (7.42%), and referral (0.63%). The top three pages contribute towards 28% of the overall traffic share.
The Seller has updated content with nine new articles in the past few months written by themselves and a freelance writer. The Seller is willing to pass the writer's contact details to the buyer if they wish to continue outsourcing.
The Seller has previously used PBN links which have since expired. Currently, there is an expired domain that has a link to the business which is due to expire soon.
The business has four social media accounts (Pinterest, Facebook, Twitter, and YouTube), all of which are not being used to drive traffic currently. The Seller has an active Facebook pixel that can be used to drive traffic if a potential buyer wanted to monetize these channels. There is no email list currently associated with the business offering plenty of growth opportunities for a Buyer to consider and more information will be provided to active Buyers.
*Please note the valuation for this business is based off Amazon Associate's new commission structured rolled out on April 21st 2020
Business Created
April, 2015 - (5 years 1 months old)
Assets Included in the Sale
Included in the sale of this business are:
2 Domains and all site content/files
Facebook account
Twitter account
Pinterest account
YouTube account
* You must currently have an approved Adsense account before purchasing this business to assure a successful migration of the business.
Earnings
Last Month
6 Months
12 Months
All time
Traffic
Last Month
6 Months
12 Months
All time
Analytical Data
Provided by ahrefs
Opportunities
Expanding product range
Focusing on product niches
Writing more reviews and buying guides
Monetizing social media
Risks
Amazon can change the commission structure of their program at any time.
SEO tactics and Google policies change regularly and a new owner will have to keep up with those changes.
Work & Skills Required
The Seller currently spends around 1 hour per week:
The Seller spends most of their time writing new reviews and buying guides.
Social Media Channels
Seller Support Includes
The Seller is willing to provide 30 days of Skype and email support to ensure a smooth transition.
Reason for Sale
The Seller would like to raise capital to help finance offline projects.
Other Information
Work Required Per Week: 1 Hour
Private Blog Network (PBN): No
Domain Type: .uk
Platform: WordPress
Buyer Profiles
Flipper Fred
Ideal for buying and then selling on quickly after growing the business.
Frequently Asked Questions
Answered by the Seller
Recommended Businesses
Based on similar listing criteria
Advertising,Affiliate,Amazon Associates
Amazon Associates,Affiliate,AdSense
Amazon Associates,AdSense
Advertising,Affiliate,Amazon Associates
Amazon Associates,Affiliate,AdSense
Amazon Associates,AdSense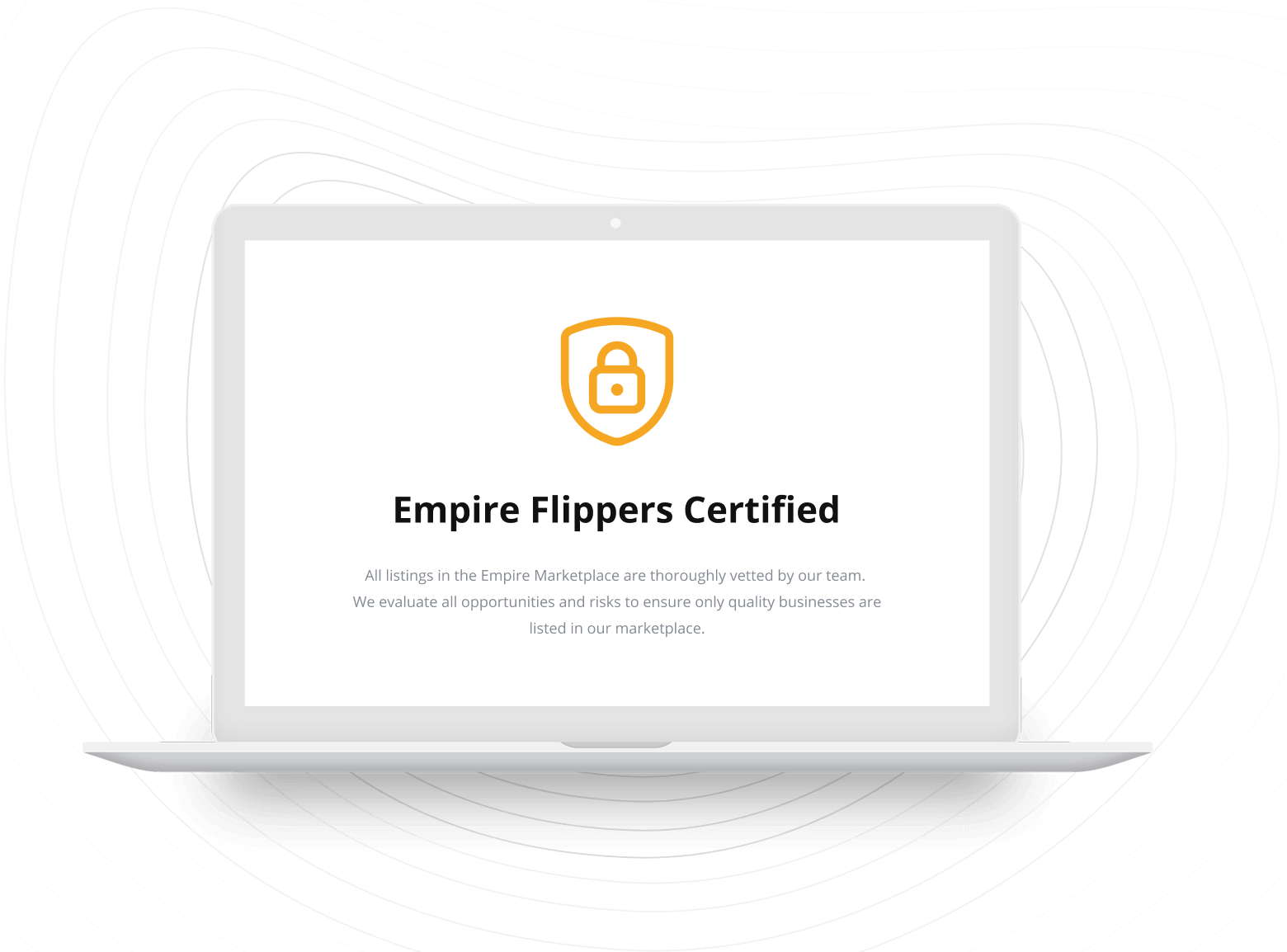 Want to Know When New
Businesses Are For Sale?
Sign up below to get notifications when new listings are available on the Empire Marketplace