You are using an outdated browser. Please upgrade your browser to improve your experience and security.
#47630

Listing Number

$44,978

Listing Price

$1,429

Monthly Revenue

$1,406

Monthly Net Profit

12 Months

Pricing Period

32x

Multiple
Listing Summary
This listing is for an Amazon Associates business created in August 2018 in the home niche. The WordPress site features reviews for a particular heating product used in the home. Business earnings and site traffic have been consistent and have grown year-on-year. The top 3 pages of the site have an even spread of traffic, and overall the business requires minimal effort from the Seller to maintain.
The top 3 pages of the site receive ~8%, ~7%, and ~6% of the total traffic, which comes from the US (~59%), CA (~8%), and the UK (~7%). The top traffic acquisition channels are organic (~91%), direct (~5%), and referral (~3%) sources.
A PBN has been used in the past. It is privately owned and not included in the sale. The Seller has stated they will keep the links live as long as the PBN lives. The PBN links were placed from Feb-19 - Aug-2019, 37 posts, around 87 links in total.
The site has earned from the Canadian Amazon Associates market, but they were not considered in the valuation price as we were unable to verify the income. Therefore, there is an opportunity to expand into this marketplace. Further information can be provided to active Buyers.
*We've decided to use a 10-month average of net profit for the valuation because we felt that a 12-month average did not accurately represent the current state of the business.
**Learn more about this listing by scrolling down to the FAQ section**
Business Created
August, 2018 - (2 years 2 months old)
Assets Included in the Sale
Included in the sale of this business are:
Domain and all site content/files
*Please note the valuation for this business is based on Amazon Associate's new commission structure rolled out on April 21st 2020.
Earnings
Last Month
6 Months
12 Months
All time
Traffic
Last Month
6 Months
12 Months
All time
Analytical Data
Provided by ahrefs
Opportunities
Producing SEO-focused content
Adding display ads to the site
Using guest posting more for link building
Risks
Amazon as a 3rd party can change their ToS and shut down your Amazon account.
The stability of organic search traffic is dependent on 3rd party Google algorithms
Work & Skills Required
The Seller currently spends around 2 hours per week:
Link building for SEO
Uploading articles to the website
Writing content
Seller Support Includes
The Seller is willing to offer 30 days of email support to ensure a smooth transition of the sale.
Reason for Sale
The Seller would like to focus on other opportunities.
Other Information
Work Required Per Week: 2 Hours
Private Blog Network (PBN): Yes
Domain Type: .com
Platform: WordPress
Buyer Profiles
Flipper Fred
Ideal for buying and then selling on quickly after growing the business.
Lifestyle Larry
Excellent for those looking to live a lifestyle of ones choice.
Portfolio Paul
Great for someone looking to diversify their portfolio.
Strategic Sally
Favorable for supporting an already existing business in a similar niche.
Frequently Asked Questions
Answered by the Seller
Recommended Businesses
Based on similar listing criteria
Amazon FBA
Sports,Outdoors,Health & Fitness
Amazon FBA
Sports,Outdoors,Health & Fitness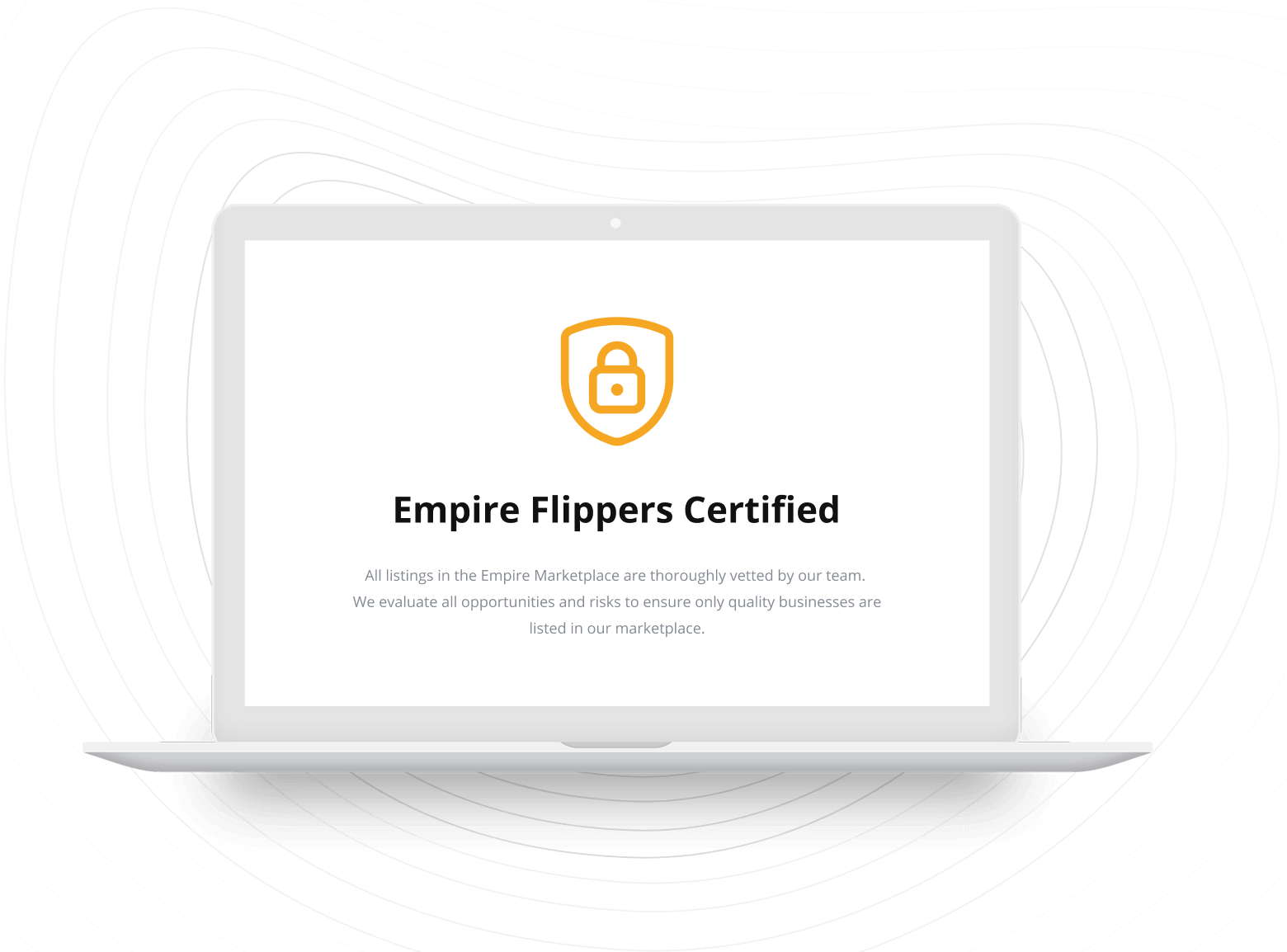 Want to Know When New
Businesses Are For Sale?
Sign up below to get notifications when new listings are available on the Empire Marketplace