You are using an outdated browser. Please upgrade your browser to improve your experience and security.
#47608

Listing Number

$875,310

Listing Price

$24,842

Monthly Revenue

$24,314

Monthly Net Profit

12 Months

Pricing Period

36x

Multiple
Listing Summary
This listing is for an advertising and Adsense business created in March 2014 in the religion & spirituality niche. The Wordpress site focuses on content relating to psychics, with about 1 million unique visitors each month. The business has strong growth, even traffic spread across the top pages for the site, and requires minimal effort from the Seller to maintain.
The primary source of revenue for the business is from advertising (75%) and Adsense (25%). The top traffic channels include organic search (90%) and direct (7%) with the top countries in terms of traffic including the US (55%) UK (8%) and India (6.5%) marketplaces respectively.
As mentioned in the intro, traffic is spread evenly across the site, with the top page receiving only about 2.6% of the total traffic share. The Seller has created social media accounts but hasn't put much effort into them. The Pinterest account has about 5k followers, so utilizing this is an opportunity for the Buyer to consider.
For work required, the Seller spends about 3 hours per week, primarily updating the site's plugins as needed. Content is added 5-10 times per month and is mostly evergreen. The content is written by the Seller's personal team which will not be continuing with the Buyer. More information will be provided to active Buyers.
Business Created
March, 2014 - (6 years 6 months old)
Assets Included in the Sale
Included in the sale of this business are:
Domain and all site content/files
Social media accounts (Facebook, Pinterest, Twitter)
* You must have a currently approved Adsense account to ensure a successful migration of the business.
Seller Interview Video
A Useful Insight Into the Business
Earnings
Last Month
6 Months
12 Months
All time
Traffic
Last Month
6 Months
12 Months
All time
Analytical Data
Provided by ahrefs
Opportunities
Email marketing
Utilizing social media
Adding additional monetizations
Risks
Fluctuations in rankings can impact traffic to the business.
Advertiser changes can affect the earnings per click (EPC) in your Advertising account.
Work & Skills Required
The Seller currently spends around 3 hours per week:
Monitoring analytics
Managing VAs
Updating plugins when required
Seller Support Includes
The Seller is willing to provide 30 days of email support to ensure a smooth transition.
Reason for Sale
The Seller is looking to use the capital to get into property development.
Other Information
Work Required Per Week: 3 Hours
Private Blog Network (PBN): No
Domain Type: .com
Platform: WordPress
Buyer Profiles
Lifestyle Larry
Excellent for those looking to live a lifestyle of ones choice.
Portfolio Paul
Great for someone looking to diversify their portfolio.
Strategic Sally
Favorable for supporting an already existing business in a similar niche.
Frequently Asked Questions
Answered by the Seller
Recommended Businesses
Based on similar listing criteria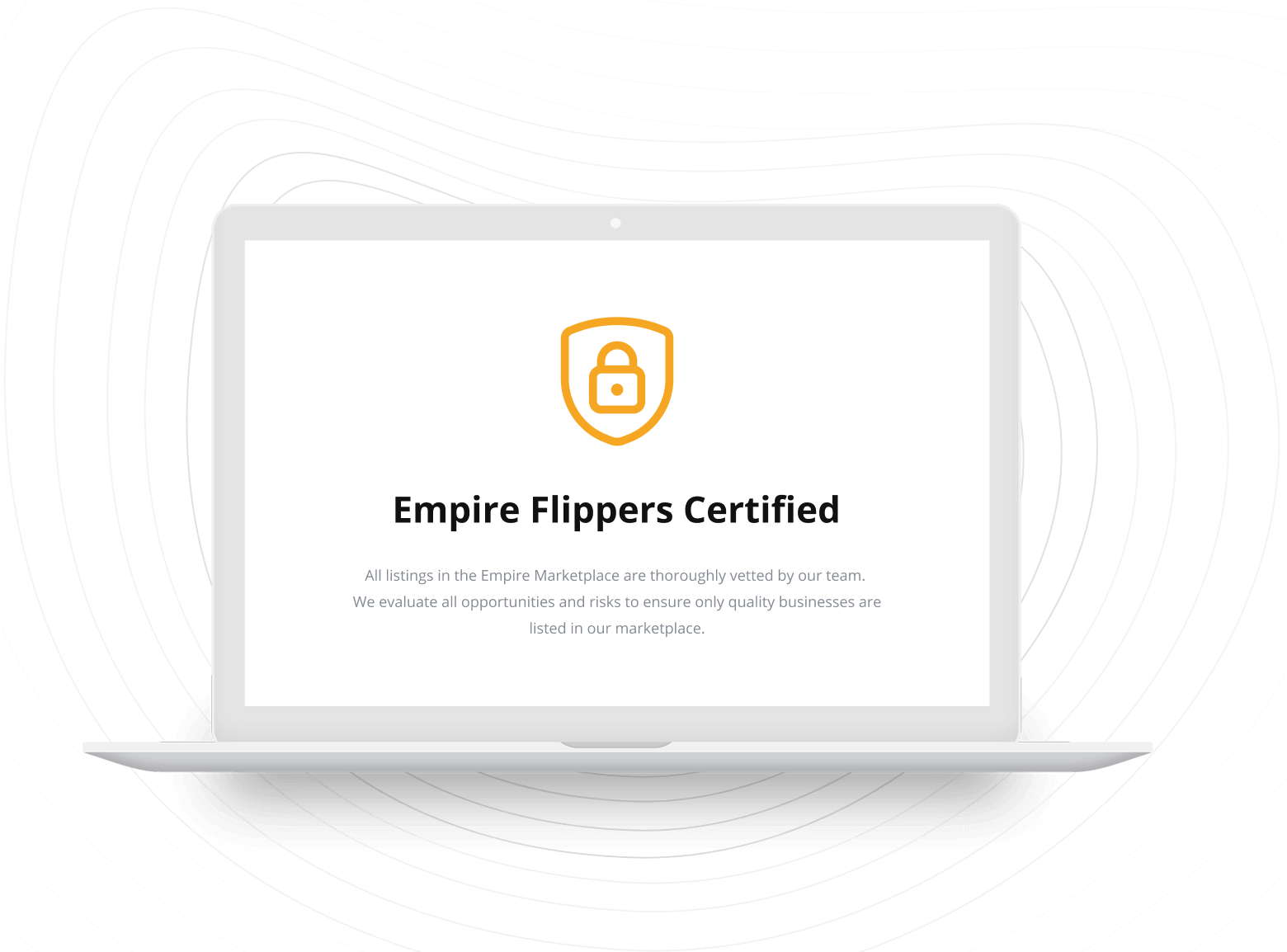 Want to Know When New
Businesses Are For Sale?
Sign up below to get notifications when new listings are available on the Empire Marketplace