You're using an outdated browser. Please upgrade your browser to improve your experience and security.
#47556

Listing Number

$161,085

Listing Price

$18,928

Monthly Revenue

$5,370

Monthly Net Profit

12 Months

Pricing Period

30x

Multiple
Listing Summary
This listing is for an Amazon FBA and eCommerce business created in August 2014 in the apparel & accessories niche. The included Seller Central account features 39 SKUs. The trademarked business is part of the Amazon Brand Registry 2.0 program, has experienced year-on-year growth and sells on 9 different marketplaces. Excellent SOPs means it requires minimal work to maintain.
The business makes money through Amazon FBA (93%), and Shopify (7%). The majority of sales come from the US (74%). The business also sells in Australia, Canada, Mexico, the UK, Germany, France, Italy, and Spain. The Seller personally fulfills the orders in Australia by packaging and sending the products. This is because of Amazon's limitation to fulfill orders in that country.
The Seller primarily answers customer queries, manages PPC campaigns, and fulfills orders in Australia. The Seller outsources all product listing descriptions to freelancers. Other than the Seller's sister who helps with customer service and product engravings, no other employees are associated with the business.
With regards to different sources of traffic, five separate social media accounts will be included in the sale (Facebook, Instagram, Pinterest, YouTube, and Twitter), in addition to an email list with 590 subscribers. None of the above are currently being monetized which presents growth opportunities for the potential Buyer.
Business Created
August, 2014 - (5 years 9 months old)
Assets Included in the Sale
Included in the sale of this business are:
3 domains and all site content/files (branded domain and two redirects)
Amazon Seller Central Account with 39 SKUs
Email list with 590 subscribers
Trademark
5 social media accounts
SOPs
Supplier contracts/relationship
*The US Amazon account will be included in the sale, and any EU Amazon account listings will be included as a listing transfer (as per EU regulations require)
*Inventory is not normally included in the list price, further details can be provided to active Buyers
Earnings
Last Month
6 Months
12 Months
All time
Traffic
Last Month
6 Months
12 Months
All time
Analytical Data
Provided by ahrefs
Opportunities
Expanding onto other Amazon platforms like Mexico, Canada, and Japan
Optimizing SEO on listings to increase traffic from US and Australia
Leveraging paid traffic to increase the business's reach
Monetizing the email list
Adding products
Establishing B2B channels for sale
Risks
Amazon terms of service (ToS) must be closely monitored for changes to ensure account does not get suspended or canceled for a breach of terms
Profit margins could be impacted by fee structure changes by Amazon
Work & Skills Required
The Seller currently spends around 2 hours per week:
Answering customer queries
Fulfilling orders in Australia
Social Media Channels
Seller Support Includes
The Seller is willing to give 5 skype calls and 60 days of email support to ensure a smooth transition.
Reason for Sale
The Seller would like to invest more time in building a SaaS platform.
Other Information
Work Required Per Week: 2 Hours
Private Blog Network (PBN): No
Domain Type: .com, .uk, .au
Platform: Amazon FBA, Other
Buyer Profiles
Lifestyle Larry
Excellent for those looking to live a lifestyle of ones choice.
Strategic Sally
Favorable for supporting an already existing business in a similar niche.
Portfolio Paul
Great for someone looking to diversify their portfolio.
Frequently Asked Questions
Answered by the Seller
Recommended Businesses
Based on similar listing criteria
Advertising,Affiliate,Amazon Associates
Amazon Associates,Affiliate,AdSense
Amazon Associates,AdSense
Advertising,Affiliate,Amazon Associates
Amazon Associates,Affiliate,AdSense
Amazon Associates,AdSense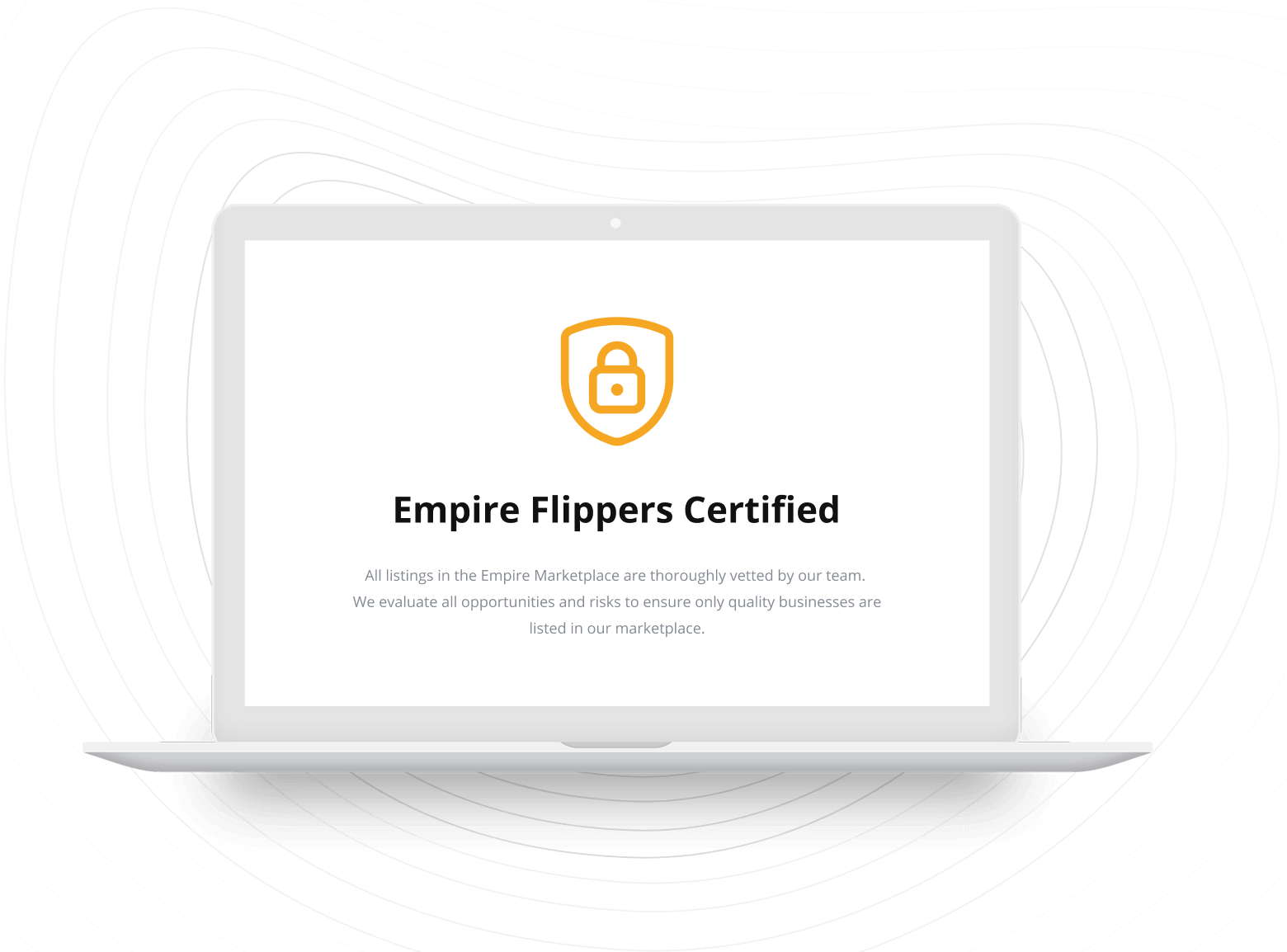 Want to Know When New
Businesses Are For Sale?
Sign up below to get notifications when new listings are available on the Empire Marketplace