You're using an outdated browser. Please upgrade your browser to improve your experience and security.
#47321

Listing Number

$300,948

Listing Price

$51,811

Monthly Revenue

$10,748

Monthly Net Profit

12 Months

Pricing Period

28x

Multiple
Listing Summary
This listing is for an Amazon FBA business created in February 2017 in the home niche. The business features 9 SKUs (6 active and 3 launching in March 20') for products related to home comfort items. The business offers products with 4.3-star ratings and higher, is a part of Amazon's brand registry 2.0, and requires minimal effort from the Seller to maintain.
The business launched three new products in July contributing to the assets recent growth in terms of revenue. In addition to this, three more products will be launched in March for a total of 9 SKUs offering growth potential for any Buyers to consider.
The business is 100% FBA with all products selling solely in the UK. Some products are stored in a 3PL warehouse outside of Amazon to lower storage costs. When inventory is needed for orders, the 3PL service ships these items to FBA warehouses when necessary.
The Seller currently utilizes the help of two part-time employees who manage customer service requests, shipments, product descriptions, and inventory pictures. The Seller has agreed these employees will stay on with the new Buyer for a minimum of six months.
The Seller has an active local business with a different brand name in the same niche. However, due to location is not within an Amazon supported country. This separate brand shares the same supplier, however, they do not share employees, customer lists, or fulfillment methods. This business is not run in an Amazon supported country and the seller has agreed not to compete outside their local market. Further details can be given to active buyers.
Business Created
January, 2017 - (3 years 7 months old)
Assets Included in the Sale
Included in the sale of this business are:
9 SKUs
Primary domain and all site content/files
Trademark
Email list (600 subscribers)
Facebook account
*Inventory is not normally included in the list price, further details can be provided to active depositors.
*The EU Amazon account listings will be included as a listing transfer (as per EU regulations require)
Seller Interview Video
A Useful Insight Into the Business
Earnings
Last Month
6 Months
12 Months
All time
Traffic
Last Month
6 Months
12 Months
All time
Analytical Data
Provided by ahrefs
Opportunities
Expanding into other markets
Adding more products
Optimizing PPC ad campaigns
Risks
An increase in Amazon ad pricing could make the ads unprofitable.
Amazon could change their fee structure affecting your profit margin at any time
Work & Skills Required
The Seller currently spends around 10 hours per week:
Monitoring rankings
Managing PPC campaigns
Managing a team of VAs
Monitoring 3PL serivice provider
Seller Support Includes
The Seller is willing to provide 30 days of email and Skype support to ensure a smooth transition.
Reason for Sale
The Seller is looking to focus on other business opportunitires.
Other Information
Work Required Per Week: 10 Hours
Private Blog Network (PBN): No
Domain Type: .uk
Platform: Amazon FBA
Buyer Profiles
Flipper Fred
Ideal for buying and then selling on quickly after growing the business.
Lifestyle Larry
Excellent for those looking to live a lifestyle of ones choice.
Portfolio Paul
Great for someone looking to diversify their portfolio.
Frequently Asked Questions
Answered by the Seller
Recommended Businesses
Based on similar listing criteria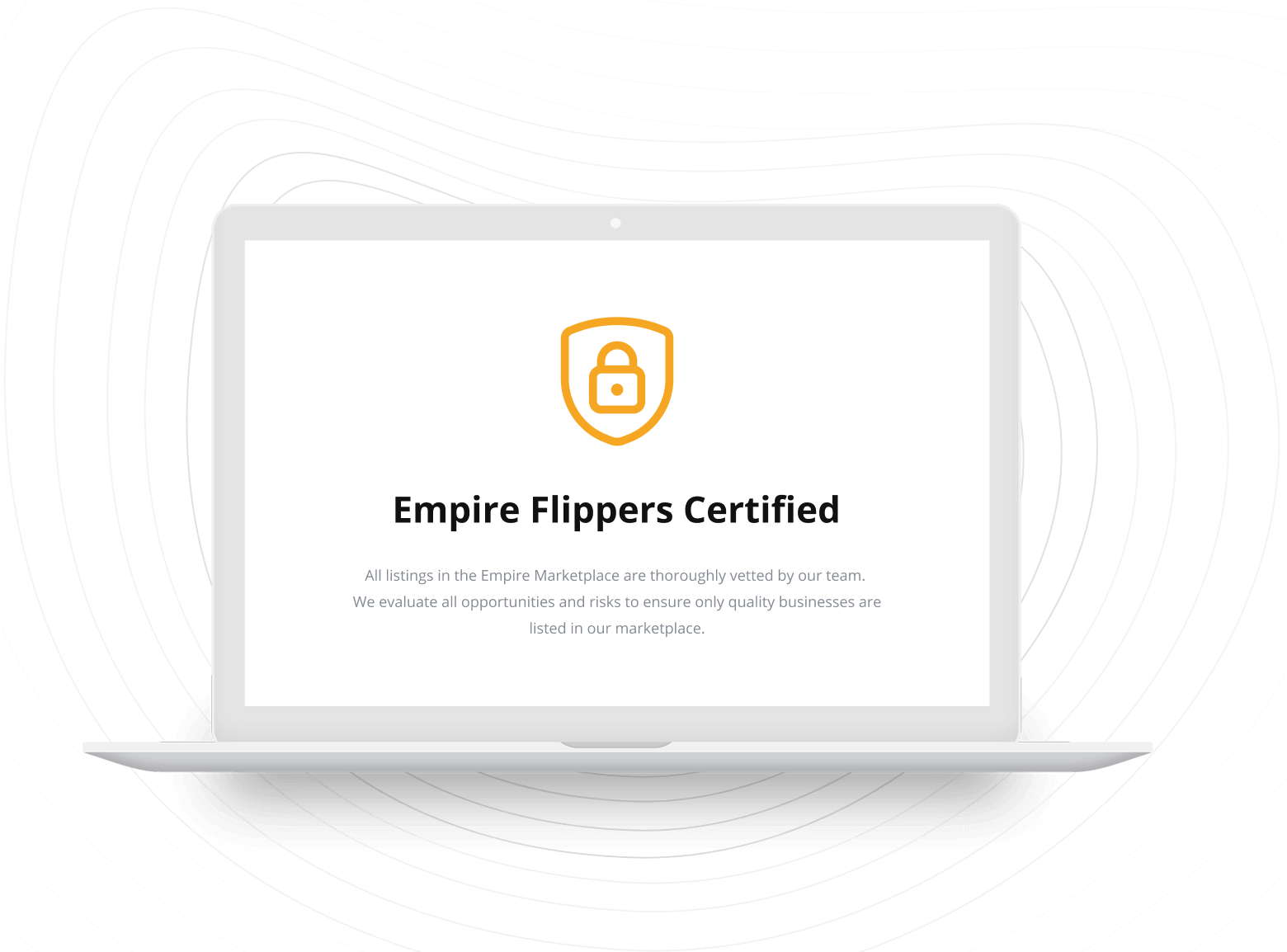 Want to Know When New
Businesses Are For Sale?
Sign up below to get notifications when new listings are available on the Empire Marketplace