You are using an outdated browser. Please upgrade your browser to improve your experience and security.
#47187

Listing Number

$69,085

Listing Price

$10,105

Monthly Revenue

$2,467

Monthly Net Profit

12 Months

Pricing Period

28x

Multiple
Listing Summary
This listing is for an Amazon FBA business created in January 2016 in the apparel and accessories niche. The included Seller Central account features 3 active SKUs and 5 inactive SKUs selling in the US and 1 active SKU selling on the AU marketplace. The business has a pending US trademark and 1 AU trademark. Minimal work from the Seller is required.
The business was originally purchased from Empire Flippers in 2017 and was in decline at the time of purchase. It earns primarily from Amazon US (99%) and (1%) Amazon AU. Products are sent from the manufacturers to a fulfillment center in California for inspection and labeling for US inventory.
Outside of Amazon, there is a website that directs customers to the Amazon listings. There are also Facebook and Instagram pages, though neither are important in terms of traffic. The Seller has used PPC to increase traffic to listings.
The Seller spends 1-2 hours per week answering customer messages when they come in, ordering stock when needed, and adjusting PPC every two weeks. A VA helps the seller for about 1 hour per week. She is unaware of the sale but would likely like to continue on with the buyer. SOPs are in place so that VA work can continue on.
Business Created
January, 2016 - (4 years 10 months old)
Assets Included in the Sale
Included in the sale of this business are:
Domain and all site content/files
Amazon Seller central account - 9 SKUs (3 active, 5 inactive, and 1 on the AU marketplace)
Social Media accounts - Instagram and Facebook
SOPs
Supplier relationship
*The US Amazon account will be included in the sale, and any other account listings will be included as a listing transfer (as per Amazon regulations require)
Seller Interview Video
A Useful Insight Into the Business
Earnings
Last Month
6 Months
12 Months
All time
Traffic
Last Month
6 Months
12 Months
All time
Analytical Data
Provided by ahrefs
Opportunities
Expanding product line within niche
Growing global reach
Experimenting with B2B and selling off Amazon platform
Risks
Amazon algorithm changes could cause traffic to fluctuate
Amazon can suspend or cancel your FBA account due to a breach of their terms of service. (ToS)
Work & Skills Required
The Seller currently spends around 1 hour per week:
Answering customer support inquiries
Restocking inventory
Monitoring listings
Overseeing VA work
Adjusting PPC campaigns
Seller Support Includes
The Seller is willing to provide 30 days of email support and two Skype calls.
Reason for Sale
The Seller would like to focus on other opportunities.
Other Information
Work Required Per Week: 1 Hour
Private Blog Network (PBN): No
Domain Type: .com, .au
Platform: Amazon FBA, Other
Buyer Profiles
Flipper Fred
Ideal for buying and then selling on quickly after growing the business.
Lifestyle Larry
Excellent for those looking to live a lifestyle of ones choice.
Portfolio Paul
Great for someone looking to diversify their portfolio.
Strategic Sally
Favorable for supporting an already existing business in a similar niche.
Frequently Asked Questions
Answered by the Seller
Recommended Businesses
Based on similar listing criteria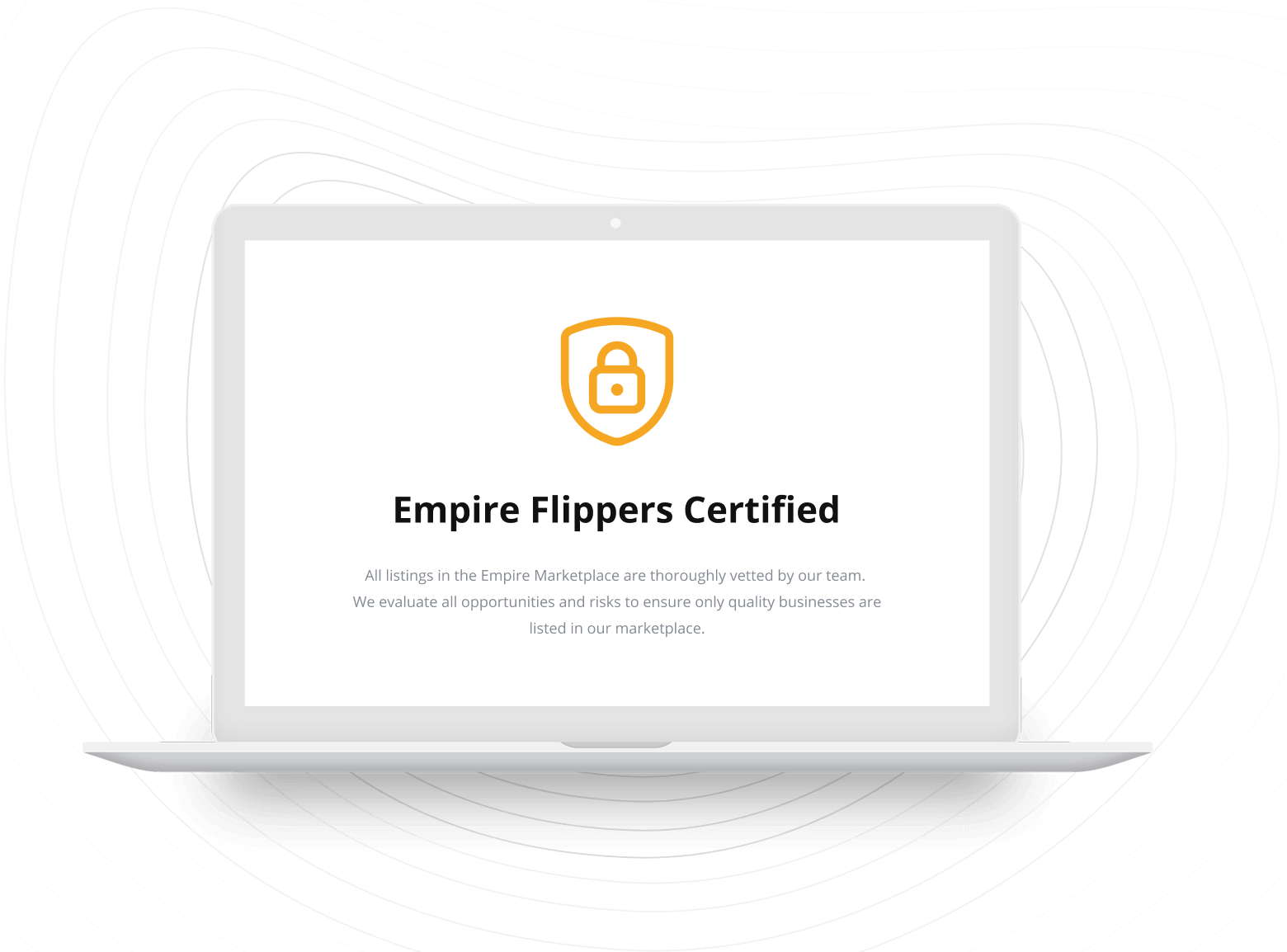 Want to Know When New
Businesses Are For Sale?
Sign up below to get notifications when new listings are available on the Empire Marketplace