You're using an outdated browser. Please upgrade your browser to improve your experience and security.
#44740

Listing Number

$56,380

Listing Price

$2,151

Monthly Revenue

$1,879

Monthly Net Profit

8 Months

Pricing Period

30x

Multiple
Listing Summary
This listing is for a digital product business created in February 2014 in the online gaming niche. The business is a social network and game where players try to out-do each other, and is based on a very popular discontinued social media game. The business makes money through in-app purchases as well as monthly VIP subscriptions on its custom-built site. Requiring very little work, and no need for a developer, this business has over 1400 registered users.
The Seller feels there is not much that needs to be done on the day-to-day side of things, mostly just keeping an eye on the chat system and making sure things are not getting too 'out of control' among the players. The Seller peeks in once or twice a day on average. New "limited edition" equipment should be released every 2 weeks, a process which takes maybe 20 minutes to do. There are plenty of templates for new equipment in the database allowing new gear to be rolled out with a few clicks. The Seller has focused much of the last 6 months making it as easy as possible for a new owner to come in and continue operations without much effort.
Traffic is all organic or word-of-mouth. The business has a Facebook page and a Facebook group, but neither are really used. The only time the group is used is if the site goes offline entirely due to an outage (it's happened once in 4 years due to a power outage at the datacenter). Most maintenance is automated, the software occasionally needs an upgrade (about every 3 - 6 months) which usually just entails uploading new files overwriting the old ones.
*Google Analytics has only been installed since January 2018.
Business Created
February, 2014 - (6 years 6 months old)
Assets Included in the Sale
Included in the sale of this business are:
Primary domain & all site content/files
Secondary domain
Facebook accounts
Game source code
All graphics used in the game
Rented server (via OVH)
.psd files for both male & female avatars
.eps files with additional equipment for the avatars
Seller Interview Video
A Useful Insight Into the Business
Earnings
Last Month
6 Months
12 Months
All time
Traffic
Last Month
6 Months
12 Months
All time
Analytical Data
Provided by ahrefs
Opportunities
Focusing on new player acquisition
Marketing and finish building out a second level area
Work & Skills Required
The Seller currently spends around 2 hours per week:
Keeping an eye on the chat system
Releasing new "limited edition" equipment every couple of weeks
Seller Support Includes
The Seller wants to see as smooth of a transition as possible. The Seller would love to see this game soar to new heights under the new owner so they would be willing to provide up to 6 months of Skype and email support.
Reason for Sale
The Seller is having health issues and needs money for medical bills. The Seller also feels that they have taken this business as far as it can go, and believe it could be taken further by the new owner.
Other Information
Work Required Per Week: 2 Hours
Private Blog Network (PBN): No
Domain Type: .com
Platform: WordPress
Buyer Profiles
Portfolio Paul
Great for someone looking to diversify their portfolio.
Strategic Sally
Favorable for supporting an already existing business in a similar niche.
Flipper Fred
Ideal for buying and then selling on quickly after growing the business.
Frequently Asked Questions
Answered by the Seller
Recommended Businesses
Based on similar listing criteria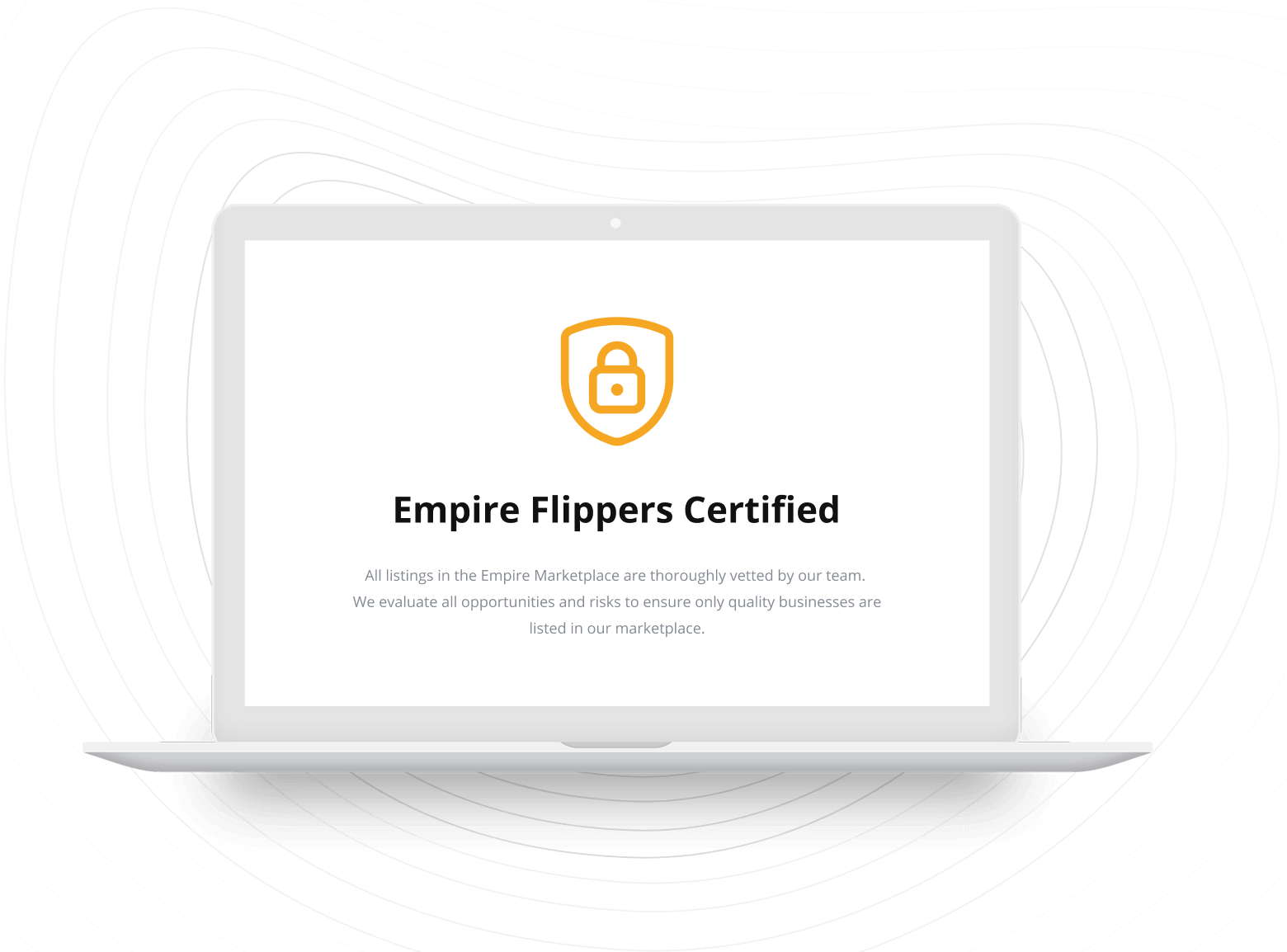 Want to Know When New
Businesses Are For Sale?
Sign up below to get notifications when new listings are available on the Empire Marketplace