You are using an outdated browser. Please upgrade your browser to improve your experience and security.
#43767

Listing Number

$456,256

Listing Price

$39,075

Monthly Revenue

$14,258

Monthly Net Profit

12 Months

Pricing Period

32x

Multiple
Listing Summary
This listing is for an Amazon FBA, ecommerce, Amazon Associates, and Adsense business in the bed & bath niche. This business was created in March 2015 by Spencer Haws from Niche Pursuits. The majority of the revenue comes from the Amazon FBA side of the business that includes 8 product SKUs listed in the US and UK marketplaces. These products are also listed on eBay, Walmart, and a Shopify store on the business' website. The website also features a blog with content related to the products and is additionally monetized via Adsense and the Amazon Associates program.
A new USA Amazon Seller Central account was created in preparation for this sale and all products solely-related to this business (8 SKUs) were moved to this account so it could be included in the sale. It is important to note that the traffic data graph on this listing page is from 3 FBA accounts combined — the original USA account, the new USA account, and the UK account. It's also worth noting that the seller has registered the account with Amazon Brand Registry.
Approximately 90% of the business' product sales come from Amazon, with the rest coming from a combination of eBay, Walmart, and the website. The new owner may wish to diversify the sales channels even more by expanding into other foreign markets or going the retail route.
The existing website's domain is branded to match the Amazon account. The seller wasn't happy with two previously-used domain names, so these are now 301-redirected to the current domain. The site's written content was outsourced in the past, but new content hasn't been added in about 8 months — a possible opportunity for the new owner. Shopify sales along with both the eBay and Walmart sales are all synced to and fulfilled by Amazon.
Buyers with experience in email marketing will be pleased to know that there is already an email list with nearly 7,000 subscribers included in the sale. Social media accounts for Facebook, Pinterest, and Instagram will also be included. The social media accounts currently aren't responsible for much traffic to the website, but when combined with the existing email list and a powerful marketing strategy, these could be very valuable for the new owner.
Business Created
March, 2015 - (5 years 7 months old)
Assets Included in the Sale
Included in the sale of this business are:
Included in the sale of this business are all of the domains, site files, USA Amazon Seller Central account, email list with 7,000 subscribers, and social media accounts (Facebook, Instagram, and Pinterest).
Inventory is not normally included in the list price. Further details can be provided to active depositors.
Seller Interview Video
A Useful Insight Into the Business
Earnings
Last Month
6 Months
12 Months
All time
Traffic
Last Month
6 Months
12 Months
All time
Analytical Data
Provided by ahrefs
Opportunities
Optimizing the current listings
Expanding into foreign markets
Considering retail as another sales channel
Work & Skills Required
The Seller currently spends around 4 hours per week:
Monitoring listings and PPC ads
Checking for stock issues
Handling customer support
Seller Support Includes
The seller is willing to offer 6 months of email support and monthly Skype calls as needed.
Reason for Sale
The seller has too many projects and would like to sell this business to focus on another business opportunity.
Other Information
Work Required Per Week: 4 Hours
Private Blog Network (PBN): No
Domain Type: .to, .com
Platform: Other
Buyer Profiles
Portfolio Paul
Great for someone looking to diversify their portfolio.
Lifestyle Larry
Excellent for those looking to live a lifestyle of ones choice.
Strategic Sally
Favorable for supporting an already existing business in a similar niche.
Frequently Asked Questions
Answered by the Seller
Recommended Businesses
Based on similar listing criteria
Amazon FBA
Sports,Outdoors,Health & Fitness
Amazon FBA
Sports,Outdoors,Health & Fitness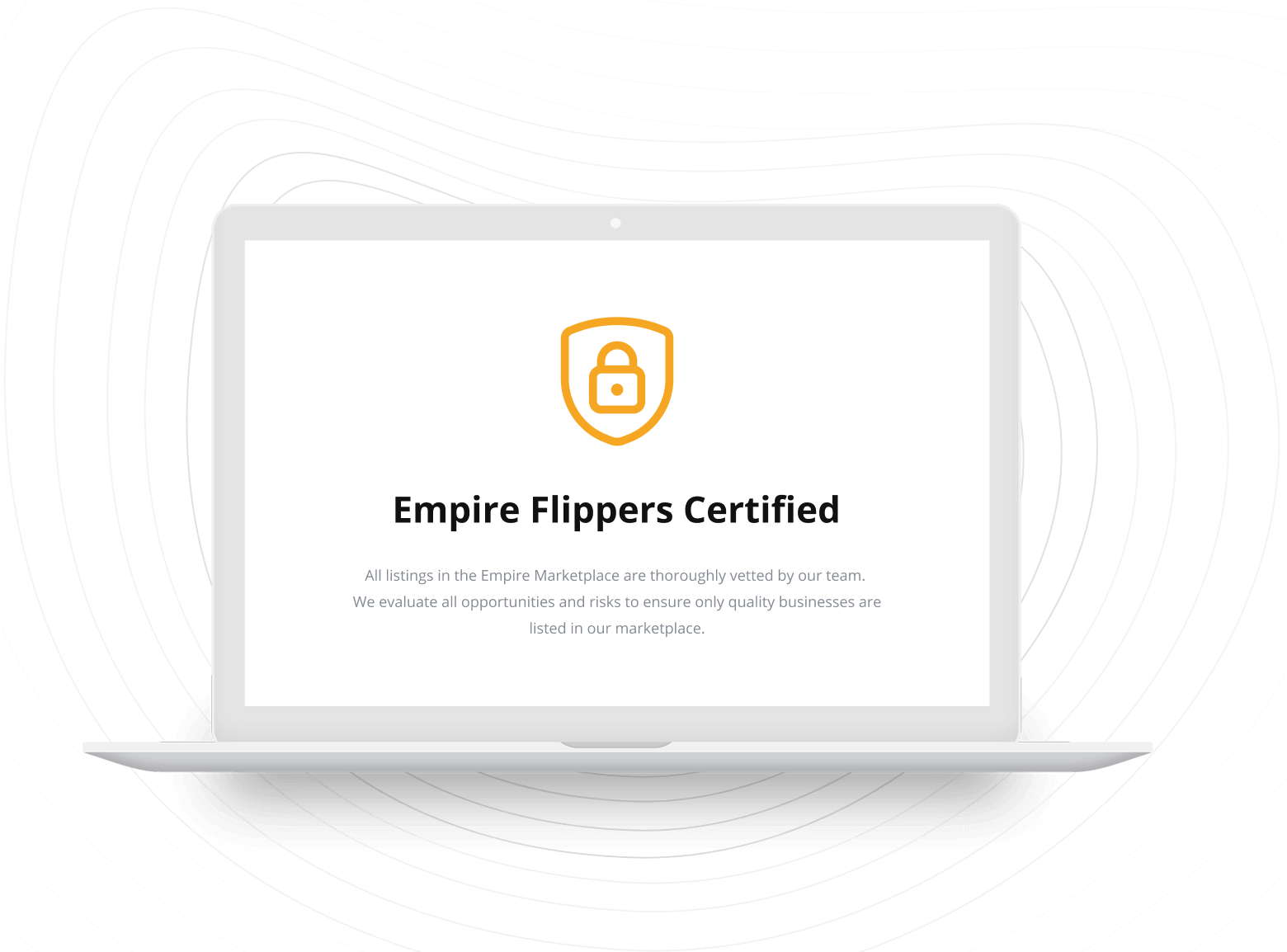 Want to Know When New
Businesses Are For Sale?
Sign up below to get notifications when new listings are available on the Empire Marketplace