You are using an outdated browser. Please upgrade your browser to improve your experience and security.
#48350

Listing Number

$413,471

Listing Price

$11,286

Monthly Revenue

$11,175

Monthly Net Profit

5 Months

Pricing Period

37x

Multiple
Listing Summary
This listing is for an Amazon Associates business created in May 2017 in the home niche. The WordPress site features product reviews and "best-of" style guides on an indoor electrical appliance. The business has experienced a lot of recent growth in traffic and revenue, with profit growing by 30x over six months, and requires minimal effort from the Seller to maintain.
Most of the site's earnings come from Amazon Associates (~98%), with a small bit of income coming in from CJ.com (~1%) and Ezoic display ads (~1%). The main channels of traffic are organic (~82%), referral (~10%), and direct (~6%). The highest traffic sources come in from the following countries: the US (~90%), Canada (~4%), and Australia (~1%). The top three pages account for over 60% of the site's total traffic.
The Seller created and published all content themselves, with new content being added only when a new topic is being built out. A backlink outreach strategy has included guest posts published on the site by external writers and link insertions from in-house manual outreach. The Seller has added a couple of PBN links from Rank Club. A recent press release is believed to be the reason for a recent spike in traffic and revenue. More information can be provided to interested Buyers.
A second domain in the same niche is included with the sale. It can be set up and used as a 301 redirect to the primary domain.
Social media accounts are set up for the business on different platforms, although none are important in terms of traffic. A growth opportunity could be growing a social media presence to drive even more traffic to the site. The Buyer could also consider expanding the business by building and monetizing an email list.
*We've decided to use a 4-month average of net profit for the valuation because we felt that a 12-month average did not accurately represent the current state of the business.
**Learn more about this listing by scrolling down to the FAQ section**

Business Created
May, 2017 - (3 years 5 months old)
Assets Included in the Sale
Included in the sale of this business are:
Domain and all site content/files
Additional domain (can be set up as a 301 redirect)
Social media accounts (Facebook, Twitter, Pinterest, Reddit, Youtube)
SOPs
*Please note the valuation for this business is based on Amazon Associate's new commission structure rolled out on April 21st 2020.
Seller Interview Video
A Useful Insight Into the Business
Earnings
Last Month
6 Months
12 Months
All time
Traffic
Last Month
6 Months
12 Months
All time
Analytical Data
Provided by ahrefs
Opportunities
Applying for higher-paying affiliate programs
Publishing drafted content to rank for high-competition keywords
Adding new content
Building and monetizing an email list
Growing a social media presence
Risks
Google algorithmic changes could cause traffic to fluctuate.
Amazon can change the commission structure of their program at any time.
Work & Skills Required
The Seller currently spends around 4 hours per week:
Updating older content
Checking products on affiliate programs are in stock
Monitoring analytics
Repairing broken links
Updating plugins
Social Media Channels
Seller Support Includes
The Seller is willing to offer 2 Skype calls over 30 days to ensure a smooth transition for the Buyer.
Reason for Sale
The Seller would like to raise capital to invest in other projects.
Other Information
Work Required Per Week: 4 Hours
Private Blog Network (PBN): Yes
Domain Type: .com
Platform: WordPress
Buyer Profiles
Flipper Fred
Ideal for buying and then selling on quickly after growing the business.
Lifestyle Larry
Excellent for those looking to live a lifestyle of ones choice.
Strategic Sally
Favorable for supporting an already existing business in a similar niche.
Portfolio Paul
Great for someone looking to diversify their portfolio.
Frequently Asked Questions
Answered by the Seller
Recommended Businesses
Based on similar listing criteria
Affiliate,Amazon Associates
Affiliate,Amazon Associates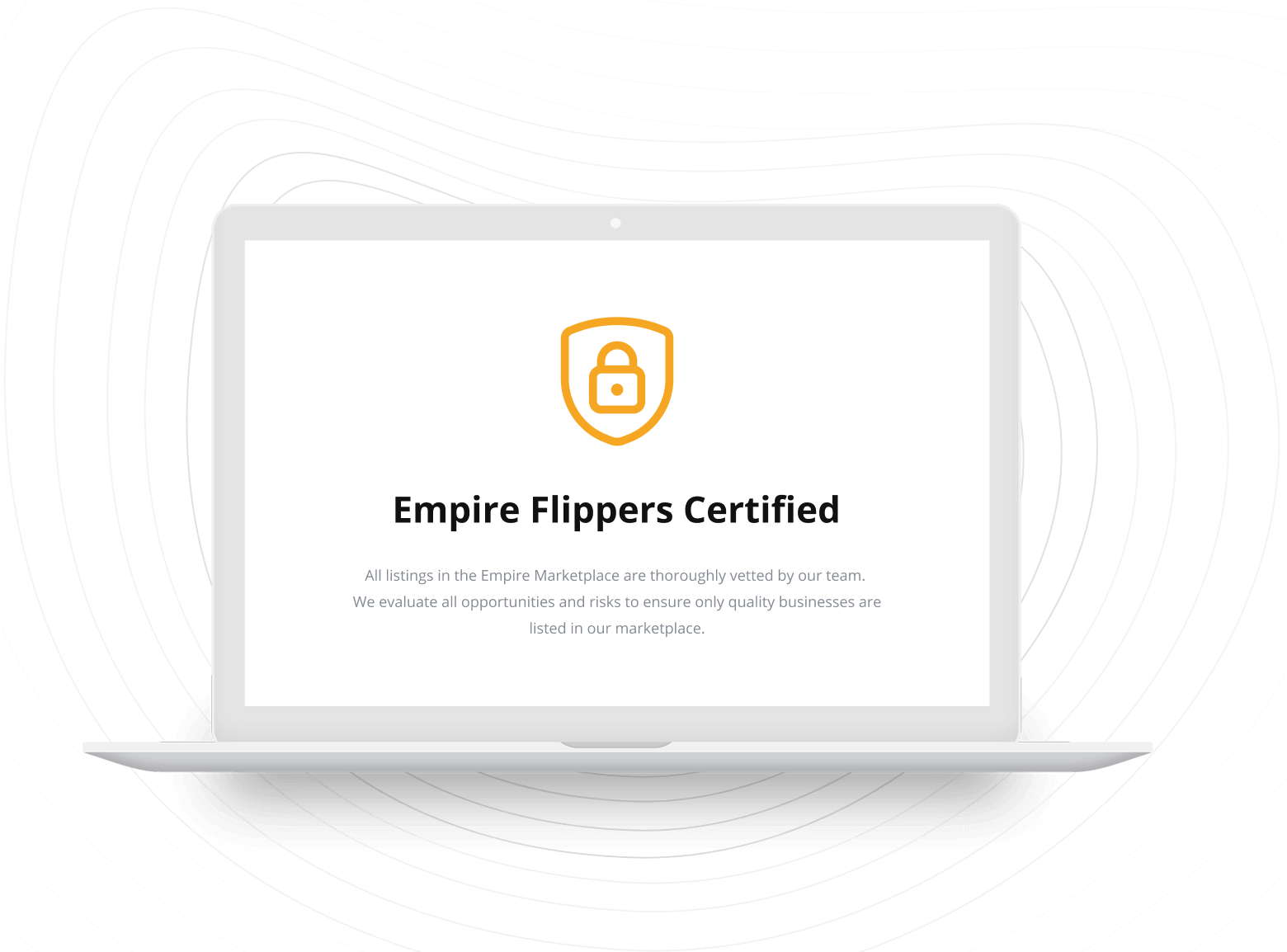 Want to Know When New
Businesses Are For Sale?
Sign up below to get notifications when new listings are available on the Empire Marketplace