You are using an outdated browser. Please upgrade your browser to improve your experience and security.
#48080

Listing Number

$1,089,683

Listing Price

$139,494

Monthly Revenue

$37,575

Monthly Net Profit

12 Months

Pricing Period

29x

Multiple
Listing Summary
This listing is for a dropshipping business created in March 2017 in the sports niche. The two included Shopify sites offer made-to-order sports apparel and accessories for a specific outdoor sport. The business includes one domain for the primary US marketplace (based on sales revenue) and one domain for the Australian market. Thanks to a team of VAs, the Seller spends minimal effort maintaining the business.
This business is 100% dropshipping with all made-to-order products supplied by two different manufacturers. Recently, the Seller has decided to designate one manufacturer per marketplace to limit shipping issues with the recent impacts on shipping from COVID.
The seller has outsourced one designer via Upwork to produce new apparel designs weekly or bi-weekly. Two VAs in the Philippines are hired full-time and manage tasks such as customer support, checking and sending automated reports to the suppliers, and processing returns and exchanges. They are aware the business is being sold and willing to continue with the new Buyer if they wish. If not, SOPs and business processes will be supplied to ease the transition to the new owner.
This business includes a large email list, one for the US marketplace including 24,000 subscribers, and over 14,969 subscribers for the Australian marketplace. Both lists are stored in CM Commerce (formerly Conversion). This listing also includes social media accounts for Facebook, Instagram, Twitter, and Pinterest. Custom printing options have not been advertised yet offering plenty of growth opportunities to consider, and more information will be provided to active Buyers.
**Learn more about this listing by scrolling down to the FAQ section**
Business Created
March, 2017 - (3 years 7 months old)
Assets Included in the Sale
Included in the sale of this business are:
2 Domains and all site content/files (one for US and one for AU markets)
Email list (24,000 subscribers in the US market, 14,969 in the AU)
Social media accounts (Facebook, Twitter, Instagram, Pinterest)
SOPs - for business management
Employee Contracts
Seller Interview Video
A Useful Insight Into the Business
Earnings
Last Month
6 Months
12 Months
All time
Traffic
Last Month
6 Months
12 Months
All time
Analytical Data
Provided by ahrefs
Opportunities
Expanding into other marketplaces
Growing USA market share
Adding additional monetizations
Offering more customization to new products
Risks
An increase in Google ad pricing could make the ads unprofitable.
Dropshipping businesses can be negatively impacted by an increase in cost of goods (COGS) from the manufacturer.
Work & Skills Required
The Seller currently spends around 12 hours per week:
Managing a team of two VAs
Reviewing new product designs
Monitor and optimize Google ad campaigns weekly
Tracking and updating P&L's
Seller Support Includes
The Seller is willing to offer 30 days of email support to ensure a smooth transition
Reason for Sale
The Seller would like to focus on other business opportunities.
Other Information
Work Required Per Week: 12 Hours
Private Blog Network (PBN): No
Domain Type: .au, .com
Platform: Shopify
Buyer Profiles
Lifestyle Larry
Excellent for those looking to live a lifestyle of ones choice.
Strategic Sally
Favorable for supporting an already existing business in a similar niche.
Frequently Asked Questions
Answered by the Seller
Recommended Businesses
Based on similar listing criteria
Amazon FBA
Sports,Outdoors,Health & Fitness
Amazon FBA
Sports,Outdoors,Health & Fitness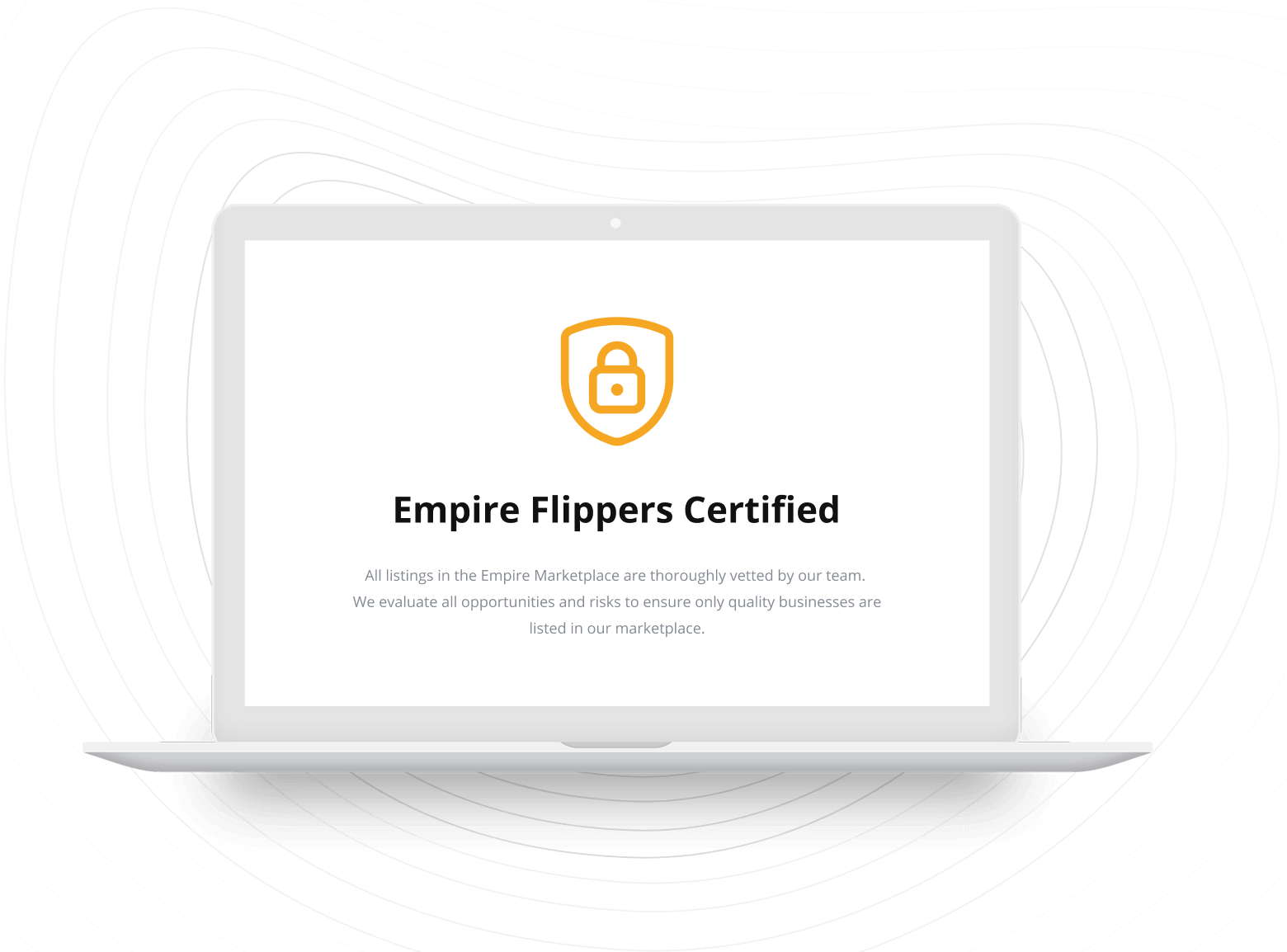 Want to Know When New
Businesses Are For Sale?
Sign up below to get notifications when new listings are available on the Empire Marketplace