You are using an outdated browser. Please upgrade your browser to improve your experience and security.
#48006

Listing Number

$64,073

Listing Price

$4,874

Monthly Revenue

$2,373

Monthly Net Profit

12 Months

Pricing Period

27x

Multiple
Listing Summary
This listing is for a digital product business created in April 2019 in the music niche. The Shopify site features a range of courses for those looking to learn how to perform a specific audio technique. No other content except the course material and an FAQ page is found on the Shopify site, and minimal effort is required from the Seller to maintain the business.
This asset generates 100% of its revenue from the digital course products being offered on the site. Traffic to the business is highly dependent on Youtube Ads (43.7%) social media (25%) and direct (16%) sources. The primary countries in terms of generating traffic to the business stem from the US (70%) the UK (9%) and the CAN (7%) marketplaces respectively.
The Seller spends about 50 hours of work to produce one full-fledged 5-week course for the site. This has not been done as of recent, and the Seller spends the majority of their time responding to audience inquiries or directing these questions to the FAQ page. The software the Seller uses to create the course material is free to use. The Seller is willing to help with new product production at a rate of $40/hr, with these terms open for discussion during the negotiation period.
The business includes a Facebook account which does provide a decent amount of traffic to the site, however, the Seller has tried Facebook ads in the past without any success. An email list with over 2,697 on the Shopify site will also be included in the sale, and is currently not being monetized at this time. With plenty of growth opportunities for a Buyer to consider, more information will be provided to active Buyers.
**Learn more about this listing by scrolling down to the FAQ section**
Business Created
April, 2019 - (1 years 5 months old)
Assets Included in the Sale
Included in the sale of this business are:
Domain and all site content/files
Email list (2,697 subscribers on Shopify)
Facebook account
Earnings
Last Month
6 Months
12 Months
All time
Traffic
Last Month
6 Months
12 Months
All time
Analytical Data
Provided by ahrefs
Opportunities
Adding new content
Adding additional monetizations
Growing and monetizing the email list
Building and optimizing social media profiles
Risks
An increase in Youtube ad pricing could make the ads unprofitable
Unfamiliarity with the tech to produce the products could impact ability to operate the business
Work & Skills Required
The Seller currently spends around 5 hours per week:
Spending 50 hours to produce a 5-week course
Answering any questions or comments on the course material
Updating plugins when required
Monitoring analytics
Optimizing Youtube advertising campaigns
Social Media Channels
Seller Support Includes
The Seller is willing to provide 30 days of email support to ensure a smooth transition as well as additional contractor support. More information will be provided during negotiations.
Reason for Sale
The Seller would like to focus on other opportunities.
Other Information
Work Required Per Week: 5 Hours
Private Blog Network (PBN): No
Domain Type: .com
Platform: Shopify
Buyer Profiles
Strategic Sally
Favorable for supporting an already existing business in a similar niche.
Portfolio Paul
Great for someone looking to diversify their portfolio.
Frequently Asked Questions
Answered by the Seller
Recommended Businesses
Based on similar listing criteria
Affiliate,Amazon Associates
Affiliate,Amazon Associates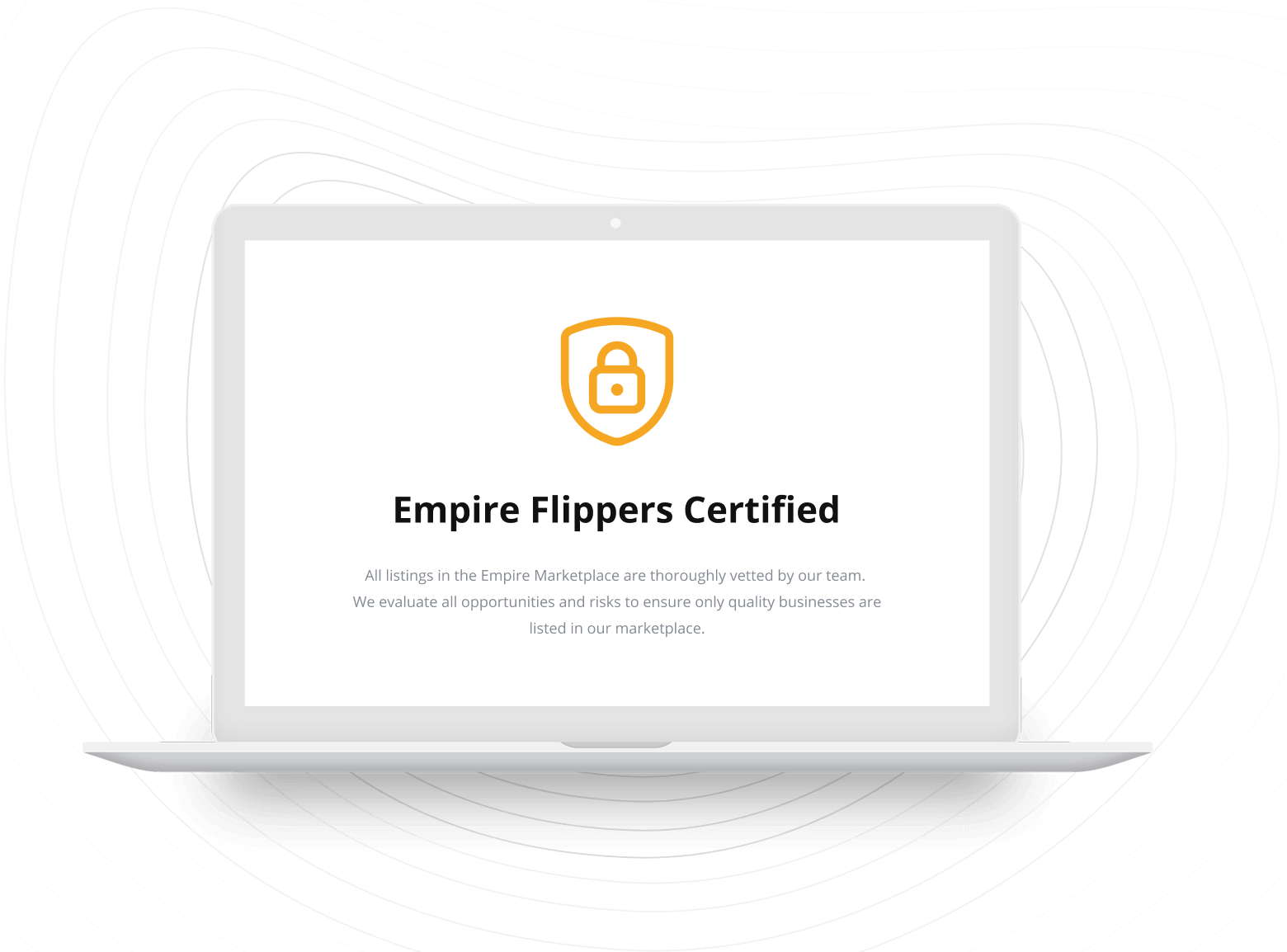 Want to Know When New
Businesses Are For Sale?
Sign up below to get notifications when new listings are available on the Empire Marketplace