You are using an outdated browser. Please upgrade your browser to improve your experience and security.
#47774

Listing Number

$105,774

Listing Price

$4,263

Monthly Revenue

$4,231

Monthly Net Profit

9 Months

Pricing Period

25x

Multiple
Listing Summary
This listing is for an affiliate business created in February 2019 in the personal care niche. The WordPress site features product reviews for products related to a women-specific issue. The business requires minimal work from the Seller and has seen strong growth since the start of the year.
This business earns 100% of its income from a single affiliate program that earns a lifetime commission from each referral. The primary source of traffic is organic search (~93%). The three leading countries in terms of traffic are the US (~54%), UK (~15%), and Canada (~6%). Traffic is well spread out with the top page only accounting for about 13% of the overall traffic.
The Seller has outsourced the majority of the content production, while editing and publishing it themself. About one hour a week is spent on the business monitoring analytics and optimizing promising pages. The Seller has used manual outreach to obtain links for the business via guest posts.
Included in the sale is a YouTube account with 2,500 combined views and a Pixabay account with original images. Neither are important in terms of traffic, but images from the Pixabay account have been used by reputable sources, presenting an opportunity to be used for 'as seen on' credit and/or link building outreach. There is no email list being used which provides a growth opportunity for buyers.
*The site has 11 active PBN links. One of the links is paid for monthly, but there is no contract for the others. The Seller understands there to be a two-year agreement for them. More information can be provided to active buyers.
Business Created
February, 2019 - (1 years 8 months old)
Assets Included in the Sale
Included in the sale of this business are:
Domain and all site content/files
Social media accounts (Pixabay, YouTube)
SOP's
Seller Interview Video
A Useful Insight Into the Business
Earnings
Last Month
6 Months
12 Months
All time
Traffic
Last Month
6 Months
12 Months
All time
Analytical Data
Provided by ahrefs
Opportunities
Reviewing more products
Growing and monetizing an email list
Adding additional monetizations
Risks
Google algorithmic changes could cause traffic to fluctuate.
The main affiliate offers being changed, removed, or updated could affect commissions.
Work & Skills Required
The Seller currently spends around 1 hour per week:
Monitoring analytics
Optimizing promising pages
Social Media Channels
Seller Support Includes
The Seller is willing to provide 30 days of email support and 2 Skype calls to ensure a smooth transition.
Reason for Sale
The Seller would like to put the capital earned from the sale towards a new business opportunitity.
Other Information
Work Required Per Week: 1 Hour
Private Blog Network (PBN): Yes
Domain Type: .com
Platform: WordPress
Buyer Profiles
Strategic Sally
Favorable for supporting an already existing business in a similar niche.
Frequently Asked Questions
Answered by the Seller
Recommended Businesses
Based on similar listing criteria
Amazon FBA
Sports,Outdoors,Health & Fitness
Amazon FBA
Sports,Outdoors,Health & Fitness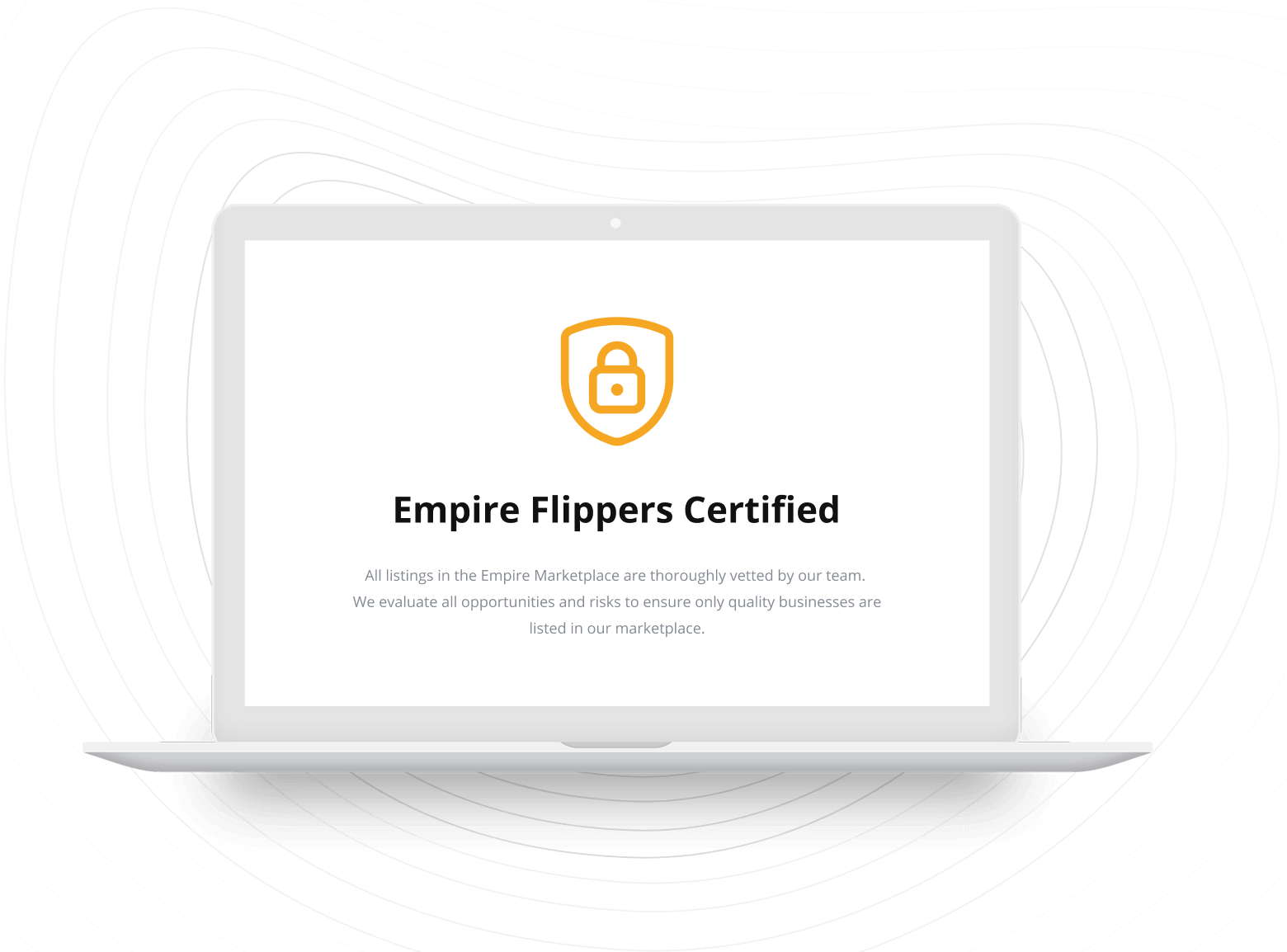 Want to Know When New
Businesses Are For Sale?
Sign up below to get notifications when new listings are available on the Empire Marketplace