You're using an outdated browser. Please upgrade your browser to improve your experience and security.
#47127

Listing Number

$331,150

Listing Price

$53,896

Monthly Revenue

$10,348

Monthly Net Profit

12 Months

Pricing Period

32x

Multiple
Listing Summary
This listing is for an Amazon FBA and e-commerce business created in December 2016 in the outdoors niche. The business features 20 SKUs with 10-15 new SKUs in production. The trademarked brand is part of Amazon's Brand Registry 2.0, has excellent reviews, and thanks to rapid expansion to different marketplaces the business has shown strong year-on-year growth in sales.
The product range has excellent ratings with various items being awarded with "Amazon Choice" badges, and the top-selling unit has an average rating of 4.7 out of 5 across 576 reviews. The business receives sales from the US, Canada, UK, EU, Australia, and Japan through Amazon FBA (97%) with a small number of sales (3%) coming through eBay, Walmart, an online store, and a Japanese retailer. There is a spring/summer seasonality that's inherent to the niche. The Seller has identified Australia as one marketplace with a huge growth opportunity to focus on in the future. Additionally, the Seller is able to fulfill wholesale orders for medium and big-box retailers, which is another untapped sales channel that may be an area of growth worth exploring for potential buyers.
All inventory is stored with and fulfilled by Amazon. In Japan, the Seller has hired a 3PL service that holds extra inventory when necessary. In the US, the Seller also has a storage space to hold excess stock.
The Seller is the sole employee of the company. All content is written by the Seller which is translated into various languages for the European and Japanese marketplaces by freelancers through Upwork.
The brand has several social media sites, which the Seller has focused on in terms of gaining followers and building up. The potential Buyer can expand the business's reach by leveraging these platforms through partnering with influencers and running promotions. No email list exists, which is another growth opportunity for the Buyer.
Business Created
December, 2016 - (3 years 5 months old)
Assets Included in the Sale
Included in the sale of this business are:
Domain and all site content/files
Trademark
5 social media accounts
SOPs
Supplier Contracts/Relationship
*The US Amazon account will be included in the sale, and any EU Amazon account listings will be included as a listing transfer (as per EU regulations require)
*Inventory is not normally included in the list price, further details can be provided to active unlockers
Seller Interview Video
A Useful Insight Into the Business
Earnings
Last Month
6 Months
12 Months
All time
Traffic
Last Month
6 Months
12 Months
All time
Analytical Data
Provided by ahrefs
Opportunities
Building social media platforms
Adding new products on a yearly basis
Expanding to other countries
Building the Walmart store
Selling in wholesale volume with new sales channel
Risks
Amazon terms of service (ToS) must be closely monitored for changes to ensure account does not get suspended or canceled for a breach of terms
Profit margins could be impacted by fee structure changes by Amazon
Work & Skills Required
The Seller currently spends around 20 hours per week:
Product research
Page optimization for higher ranking
Advertising on Amazon
Social media marketing
Social Media Channels
Seller Support Includes
The Seller is willing to provide 30 days of email support and 2 Skype calls to ensure a smooth transition.
Reason for Sale
The Seller would like to free up time to explore other business ventures and spend more time with their family.
Other Information
Work Required Per Week: 20 Hours
Private Blog Network (PBN): No
Domain Type: .com
Platform: Amazon FBA, Other
Buyer Profiles
Lifestyle Larry
Excellent for those looking to live a lifestyle of ones choice.
Portfolio Paul
Great for someone looking to diversify their portfolio.
Strategic Sally
Favorable for supporting an already existing business in a similar niche.
Frequently Asked Questions
Answered by the Seller
Recommended Businesses
Based on similar listing criteria
Advertising,Affiliate,Amazon Associates
Amazon Associates,Affiliate,AdSense
Amazon Associates,AdSense
Advertising,Affiliate,Amazon Associates
Amazon Associates,Affiliate,AdSense
Amazon Associates,AdSense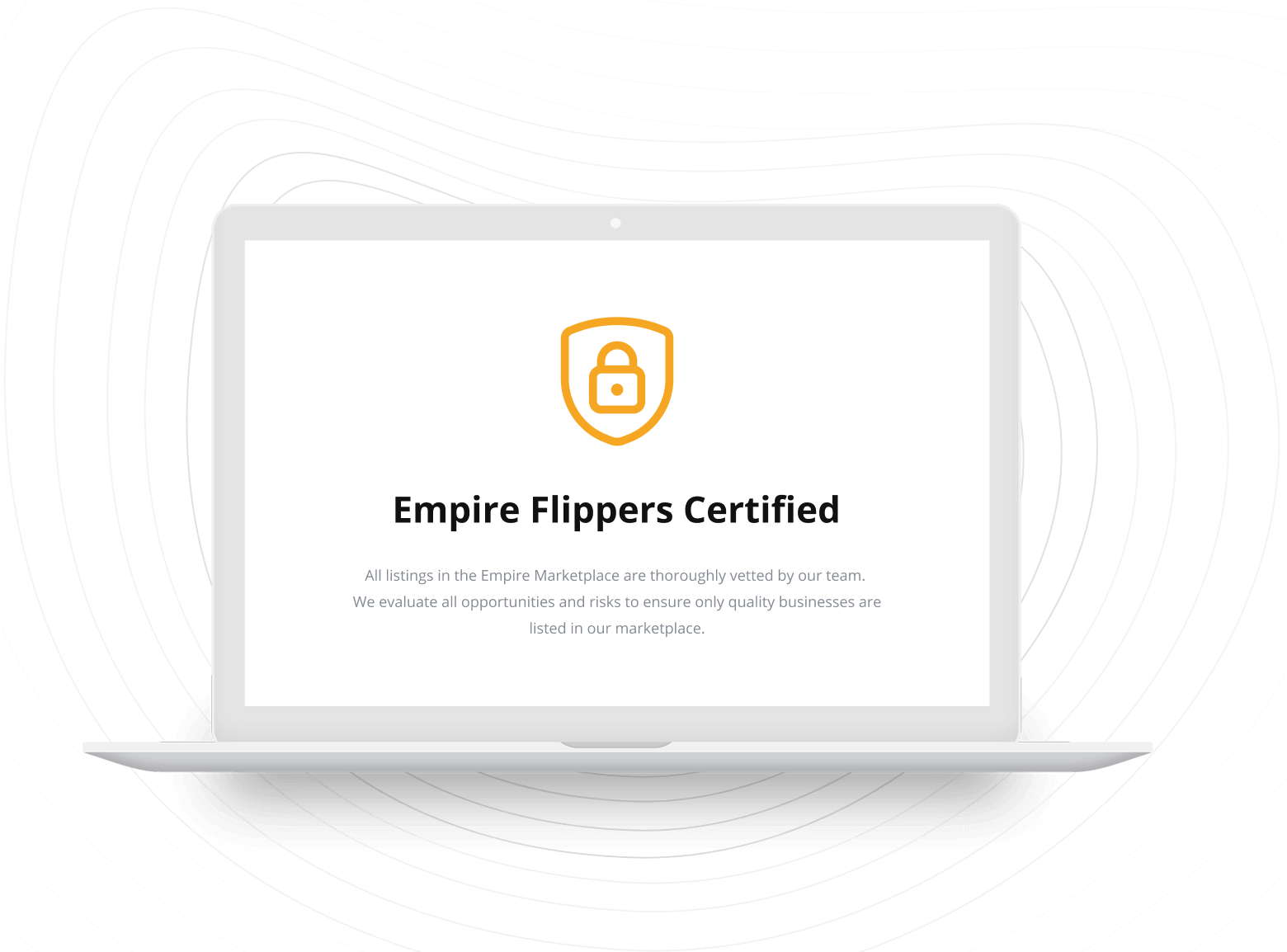 Want to Know When New
Businesses Are For Sale?
Sign up below to get notifications when new listings are available on the Empire Marketplace