You're using an outdated browser. Please upgrade your browser to improve your experience and security.
#47114

Listing Number

$266,812

Listing Price

$52,759

Monthly Revenue

$9,882

Monthly Net Profit

12 Months

Pricing Period

27x

Multiple
Listing Summary
This listing is for an Amazon FBA business created in December 2017 in the occasions & gifts niche. The business features 5 SKUs for gift items that are very popular in the winter months and sells on Amazon in the UK. The trademarked business is a part of Amazon's brand registry 2.0, shows year-over-year growth, and requires minimal work from the Seller to maintain.
This business is 100% Amazon FBA with all inventory handled by Amazon and currently sells solely in the UK where inventory is stored. A strong seasonality peak in revenue during December is expected from the nature of the products included. The asset features five registered designs for the products listed on the account, a trademark for the business brand, and SOPs outlining the process for managing the weekly tasks performed by the Seller.
Included with the sale of the business is a branded domain and website which displays the products and redirects traffic to make a purchase on Amazon. Social media accounts for Facebook and Instagram have also been created though these coupled with the website are not important in terms of traffic or revenue. An email list has also not been created for the business offering plenty of growth opportunities for a potential buyer to consider. More information will be provided to active depositors.
Business Created
December, 2017 - (2 years 6 months old)
Assets Included in the Sale
Included in the sale of this business are:
5 SKUs
Domain and all site content/files
Trademark ( 5 registered designs )
Social media accounts ( Facebook, Instagram )
SOPs
Supplier contracts/relationships
Software subscriptions (for business management)
*Inventory is not normally included in the list price, further details can be provided to active depositors.
*The EU Amazon account listings will be included as a listing transfer (as per EU regulations require)
Earnings
Last Month
6 Months
12 Months
All time
Traffic
Last Month
6 Months
12 Months
All time
Analytical Data
Provided by ahrefs
Opportunities
Launching new products
Building and monetizing an email list
Expanding into other markets
Utilizing Amazon PPC ads again
Optimizing social media accounts
Risks
Amazon algorithm changes could cause traffic to fluctuate
Amazon could change their fee structure affecting your profit margin at any time
Work & Skills Required
The Seller currently spends around 1 hour per week:
Monitoring analytics and earnings
Responding to customer messages
Restocking inventory when needed
Social Media Channels
Seller Support Includes
The Seller is willing to provide 30 days of email support and 2 Skype calls to ensure a smooth transition.
Reason for Sale
The Seller is looking to invest this capital into another business opportunity within the real estate market.
Other Information
Work Required Per Week: 1 Hour
Private Blog Network (PBN): No
Domain Type: .uk
Platform: Amazon FBA, Other
Buyer Profiles
Lifestyle Larry
Excellent for those looking to live a lifestyle of ones choice.
Flipper Fred
Ideal for buying and then selling on quickly after growing the business.
Portfolio Paul
Great for someone looking to diversify their portfolio.
Frequently Asked Questions
Answered by the Seller
Recommended Businesses
Based on similar listing criteria
Affiliate,Amazon Associates
Other,Amazon Associates,AdSense
Affiliate,Amazon Associates
Other,Amazon Associates,AdSense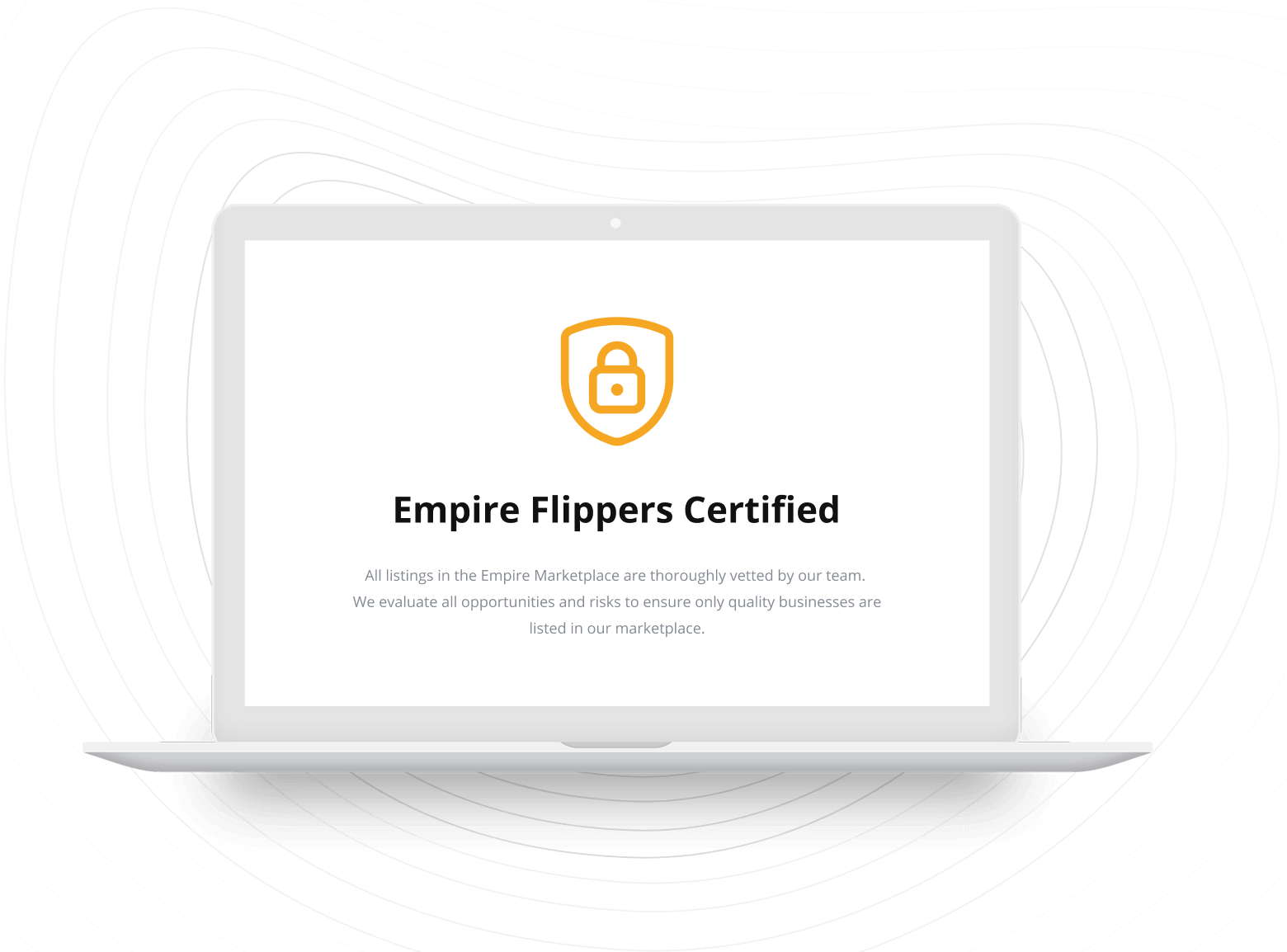 Want to Know When New
Businesses Are For Sale?
Sign up below to get notifications when new listings are available on the Empire Marketplace