You're using an outdated browser. Please upgrade your browser to improve your experience and security.
#47111

Listing Number

$269,062

Listing Price

$11,951

Monthly Revenue

$8,969

Monthly Net Profit

12 Months

Pricing Period

30x

Multiple
Listing Summary
This listing is for an info product and service business created in November 2017 in the education and business niches. The Kajabi site features courses and services for customers looking to learn how to start a specific business model in the Australian market. The Seller has successfully removed themselves as the face of the business and requires minimal effort from them to maintain the business currently.
The primary source of revenue generated for the business stems from the info product (95%) course which is offered on the Kajabi website platform. The services (3%) offered by the business are for building a start-up site for those interested in skipping the manual task performing this operation themselves. Affiliate offers (2%) close out the final revenue source for the business as it currently stands.
The top traffic channels for the business include social (43%) direct (31%) and paid search (14%). The top three countries in terms of traffic to the business include the AU (84%) US (8%) and India (1%) markets respectively.
The business is highly dependant on Facebook advertisements and where a majority of traffic stems from. Multiple Facebook pages and group accounts will be included with the sale along with a Youtube, Pinterest, Instagram, and Twitter account which are less important in terms of generating traffic to the asset. An email list with over 6,600 subscribers has been used to send new course and service promotions once a week.
The Seller has outsourced course, blog, and video content for the business attempting to remove themselves as the face of the business to make the transition of the asset to a new owner more practical. More information will be provided to active buyers.
Business Created
November, 2017 - (2 years 6 months old)
Assets Included in the Sale
Included in the sale of this business are:
Primary domain and all site content/files
Additional domain (.com)
Email list (6,600 subscribers)
Facebook pages (4 in total)
Facebook group pages (4 in total)
Additional social media accounts (Youtube, Instagram, Pinterest, Twitter)
Earnings
Last Month
6 Months
12 Months
All time
Traffic
Last Month
6 Months
12 Months
All time
Analytical Data
Provided by ahrefs
Opportunities
Expanding info course content
Adding additional monetizations
Growing and monetizing the email list
Optimizing Facebook and Google PPC campaigns
Risks
New competition to the space could drive ad prices up leading to be unprofitable.
Links can be removed or changed inside communities by moderators or owners.
Work & Skills Required
The Seller currently spends around 10 hours per week:
Optimizing Facebook ads
Answering customer / student questions through email and course platform
Writing / publishing blog and video content
Managing social media platforms
Social Media Channels
Seller Support Includes
The Seller is willing to provide 30 days of email support and two Skype calls to ensure a smooth transition.
Reason for Sale
The Sellers are looking to focus on other business opportunities within a different niche.
Other Information
Work Required Per Week: 10 Hours
Private Blog Network (PBN): No
Domain Type: .au
Platform: Other
Buyer Profiles
Strategic Sally
Favorable for supporting an already existing business in a similar niche.
Lifestyle Larry
Excellent for those looking to live a lifestyle of ones choice.
Frequently Asked Questions
Answered by the Seller
Recommended Businesses
Based on similar listing criteria
Amazon Associates,AdSense
Affiliate,Amazon Associates
Amazon Associates,AdSense
Affiliate,Amazon Associates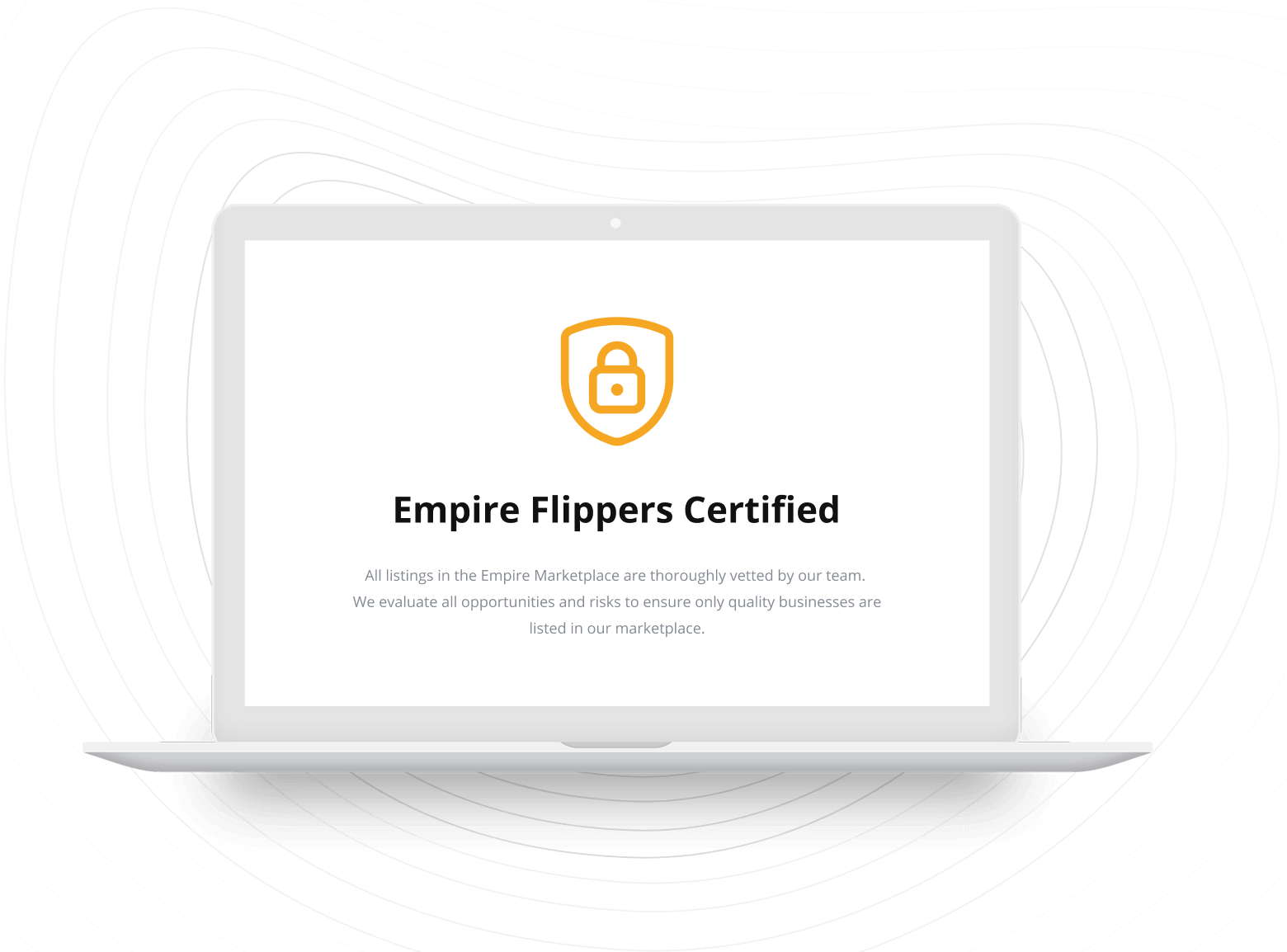 Want to Know When New
Businesses Are For Sale?
Sign up below to get notifications when new listings are available on the Empire Marketplace